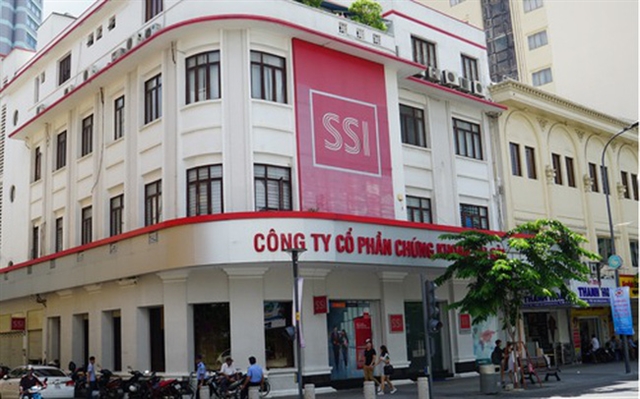 SSI Securities head office in HCM City. The brokerage firm on Friday issued 15 million covered warrants for five stocks. – Photo tbck.vn
HÀ NỘI – SSI Securities Corporation (SSI) on Friday issued an additional 15 million covered warrants for five common stocks.
The five stocks are steel producer Hòa Phát (HPG), retailer Mobile World Investment (MWG), VPBank (VPB), HDBank (HDB) and Techcombank (TCB).
SSI will issue 5 million covered warrants for HPG, 1 million for MWG and 3 million each for HDB, HDB and TCB.
The covered warrant items will mature in between three and four months and conversion ratio is 1:1, meaning one covered warrant can be converted into one common share.
Investors can purchase the warrants until 12am on February 18.
SSI selected the three bank stocks as a reference for the covered warrants because of the prospects of the banking sector.
In 2020, SSI's research unit forecast commercial banks may increase total pre-tax profits by 22.5 per cent year-on-year thanks to improved core business earnings.
HPG shares ended Friday unchanged, MWG and HDB fell 0.8 per cent and 2.1 per cent, and VPB and TCB rose 2.1 per cent and 3.1 per cent. – VNS