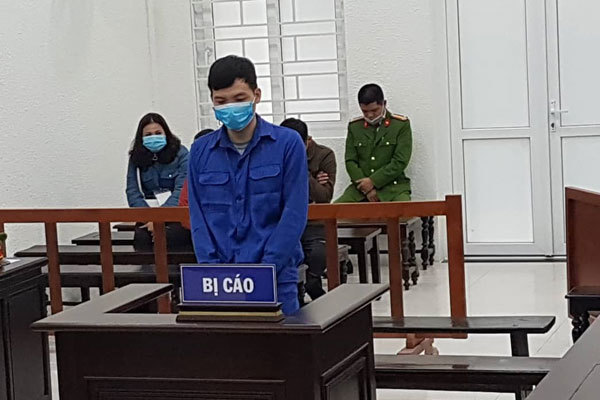 Trần Văn Phương at court on Thursday in Hà Nội. He was sentenced to over 12 years in prison for illegal organ trading. — Photo vietnamnet.vn
HÀ NỘI — A man charged with the illegal trading of human organs was sentenced to 12 years and six months in prison by the Hà Nội People's Court in a first-instance trial on Thursday.
Trần Văn Phương, 31, from Lạng Giang District, northern Bắc Giang Province, was sentenced under Article 154 of the Criminal Code 2015.
In early 2018, Phương went to Cambodia to sell one of his kidneys. He found he could earn a lot of money from trading kidneys and began finding donors and buyers for the organs.
From April 2018, Phương used a Facebook account named Trần Bụi to find donors online.
After finding someone who wanted to sell their kidneys, he took them to one of his two houses in Hà Nội's Hoàng Mai District to take care of them and wait for a deal with the buyer.
He paid the donor VNĐ240-320 million for a kidney, while the buyer paid up to VNĐ450 million for each kidney.
Phương conducted six trades, earning VNĐ485 million.
In each deal, he earned VNĐ35-120 million.
The panel of judges considered mitigating circumstances, including the defendant's family circumstances and repentance. — VNS