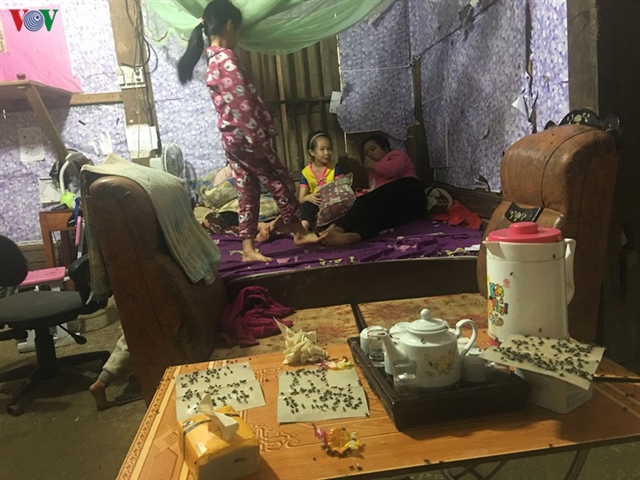 All household items are covered in flies due to pollution from a nearby landfill, affecting the environment and people's lives in Chợ Đồn District, Bắc Kạn Province. — Photo vov.vn
BẮC KẠN — Environmental pollution has affected dozens of households living near a landfill with huge mounds of stinking rubbish in Chợ Đồn District, northern Bắc Kạn Province.
Over the past two months, 60 families in Bản Tàn Village, Bằng Lũng Township suffered noxious odours and swarms of flies, turning their lives upside down.
Every day, residents were forced to buy sticky fly paper, but were unable to get rid of the menace, residents said.
"Flies are everywhere in the house. Residents have to keep their doors closed all day. We can only buy sticky sheets to kill the flies," said Hoàng Thị Phương, a resident.
"Spraying chemicals will affect the health of the whole family, especially children."
Hoàng Lương Triệu, a village official, said flies were present before the Lunar New Year festival due to the landfill, but recently the problem had gotten worse.
The workers who were in charge of handling rubbish had quit their jobs before Tết (Lunar New Year) but the rubbish was still discharged every day, leading to the proliferation of flies, he said.
"I have to use 15-20 sticky sheets a day, equivalent to the cost of over 1kg of rice. It costs so much money," he said.
Residents have repeatedly reported the problem to the local government, but it has not been addressed yet. — VNS