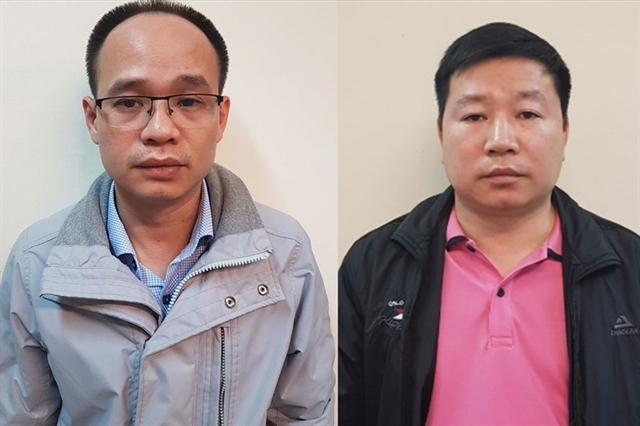 HÀ NỘI — The Investigation Police Agency under the Ministry of Public Security has launched criminal proceedings against two officials at Chi Ma Border Gate in the northern mountainous province of Lạng Sơn in connection with a case of smuggling of over 100 tonnes of herbal medicine.
The two officials were accused of lacking responsibility, causing serious consequences.
They are Chu Bá Toàn, deputy head of Chi Ma Border Gate Customs Branch and Hoàng Thanh Sơn, a staff member of the branch. Their residences and workplaces have been searched and the police have seized a number of documents related to the case.
The agency also decided to commence legal proceedings against Lâm Đinh Hoài, director of Đức Linh Trade Ltd Co and Nguyễn Thị Ngân, a freelancer.
However, Hoài was not at his place of residence, so the agency has issued an arrest warrant.
On December 15, police launched legal proceedings against Lâm Đình Hưng, Trân Văn Quang and Nguyễn Văn Khanh on charges of smuggling.
Hưng was determined as the leader of a ring which smuggled herbal medicine of unclear origin in different provinces and cities.
The ring was discovered on December 4 when police caught Trần Văn Quang, a customs worker, and Nguyễn Văn Khanh, a driver, in the act of completing procedures to bring goods through Chi Ma border gate.
In the customs declaration, they said the goods were dried fruits.
However, police found they were transporting nearly 400 bags of herbal medicine of different kinds.
Opening an investigation, the police checked six traditional herbal medicine shops in Ninh Hiệp Commune, Gia Lâm District in Hà Nội and seized more than four tonnes of herbal medicines without documentation on their origin.
They also searched traditional medicine shops in Nam Định, Nghệ An provinces and HCM City and found over five tonnes of contraband.
Over 100 tonnes of herbal medicine without clear origin have been seized in total. — VNS