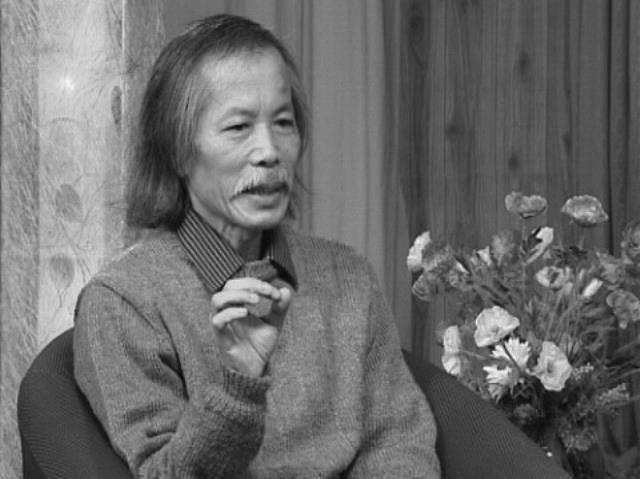 Việt Nam Fine Arts Association's newly elected chairman Lương Xuân Đoàn. Photo dangcongsan.vn
The Việt Nam Fine Arts Association's 9th National Congress was held successfully last month in Hà Nội. Artist Lương Xuân Đoàn was elected as its new chairman until 2024.
Đảng Cộng Sản Việt Nam (Việt Nam Communist Party) online newspaper reporter Kim Thoa spoke with chairman Đoàn about his new role.
You were elected as chairman of the Việt Nam Fine Arts Association for the 2019-2024 term. What will you and the association's new executive committee do to develop the organisation?
The association's 9th national congress is seen as a generation transfer. In the past few decades, the leaders of the association completed their work making contributions to the development of the association.
We now take responsibility to continue carrying out the mission. All the association members see that Vietnamese fine arts sector has opportunities and new challenges for development.
In recent years, the association's performance was as well as it was before the nation's đổi mới (renewal) process at the late 1980s.
I think the values of traditional cultural heritage is the most important foundation for all generations of the artist to inherit and confidently take big steps.
Vietnamese modern fine art is unique in the picture of human art in the 21st century.
What do you want to do most for Vietnamese fine arts sector in this term?
The association must be a large house welcoming all its members. The association has survived and developed thanks to the great dedication of individual artists.
Currently, we are inheriting the results of the nation's renewal process. But it needs to change concept, tendency and creative style. A lot depends on the younger artists.
It also needs to confirm Vietnamese fine arts in the region. We have to create favourable conditions encouraging them to develop. Plus, we must invest into applied fine arts; handicraft fine arts and graphic design.
What do you think about counterfeit paintings? What will you do to solve this problem?
Actually, there is a market for fake paintings inside and outside Việt Nam. This is an unsolved problem. Legal corridors and sanctions are not effective. We already have the Intellectual Property Law but don't have the fine arts law. We just have decrees and by-law documents.
Fake paintings really are a hot issue causing concern for artists and collectors. I think in the past, fake paintings purchasing still exists naturally and safely from Việt Nam to abroad and from abroad to Việt Nam.
It is very difficult to find people who make fake paintings. The booming market in the Industrial 4.0 period is a terrible obstacle for creativity.
If an artist shares his ideas on social networks it will be stolen immediately. If they show a new paintings to friends a copy will appear on the market.
The association does not have right to deal directly with copyright issues. The responsibility is for the State management agencies such as the Copyright Department or the Department of Fine Arts, Photography and Exhibition under the Ministry of Culture, Sports and Tourism.
The association is able to co-operate with the relevant bodies to handle specific cases.
In my opinion, artists should take care of their own creativity. Before the work is published they should not share information on social networks.
Recently, the Centre for Artwork Assessment has been established under the ministry of culture.
However, no one has come to assess paintings because people don't want to accept that they own fakes.
To have a professional painting market we should settle the fake painting issue.
The association has warned its members about this and raised voices to protect the rights of members. We also strictly solve cases when our members violate copyright. VNS