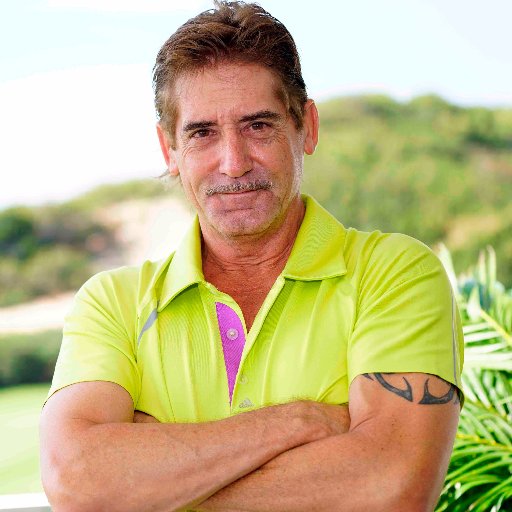 By Hari Chathrattil*
"Việt Nam News is my first family here."
This is something I have repeated innumerable times ever since I first walked into the newspaper's office 26 years ago and met Nguyễn Khuyến, the paper's first Editor-in-chief, an encounter as fresh in my mind today as it was then.
Yesterday, an inseparable part of those halcyon days left our family forever.
Robert Bicknell became a part of the Việt Nam News family as a proofreader back then, and Khuyến being Khuyến, spotted his talent and made him a columnist whose disarming, humour-laced writing unfailingly entertained all of us, not to mention legions of readers, week after week, for almost three decades.
I am not a fan of golf being played in tropical countries, and Robert and I went head to head on this account, not to mention several other political issues where we never saw eye to eye on. A friend who waded into one of our heated arguments on some issue on Facebook took his side, and quick as a flash, Robert informed him that he and I were brothers who loved each other, notwithstanding all our arguments. That was Robert.
That he could make a guy like me enjoy reading about golf, heck, look forward to reading it exemplified Robert's charm and his talent. I know I am speaking for each and every member of the Việt Nam News family when I say that our hearts are broken, but we'll celebrate him.
As a cancer survivor myself, I had talked at length with him on learning about his diagnosis, and our bonds seemed to strengthen as we discussed it. He told me he had no wish left but to watch his daughter grow, that he would never stop fighting it. He did not. Throughout this ordeal, he never lost his sense of humour and his courage was awe-inspiring.
As the tears flow, let me recount, ad-verbatim, my last conversation with him.
The evening of November 18, 2019. In response to my question about how he was doing, he said:
Have 1-2 weeks. Figure 1 week before dizziness. Then breathtaking problems. Then one more week on oxygen, then bye. Found an honest Doc.
"What can I do for you, Robert? Prayers have been there. Your courage and grace is unbelievable and extremely humbling. Your pain and angst is mine. Please tell me if you would like me to visit you. Will take the next flight. And whatever you think I can do for you, please say without any reservation. Sending you unlimited love."
"Love ya bro. All you can do my friend."
These were his last words to me. And I have no words left, except to tell him:
"Love ya bro."
Here's his last column
https://vietnamnews.vn/sunday/teed-off/522514/dont-putt-it-off-get-yourself-checked.html
* Hari Chathrattil was a copy-editor at Việt Nam News from 1994 until 2017