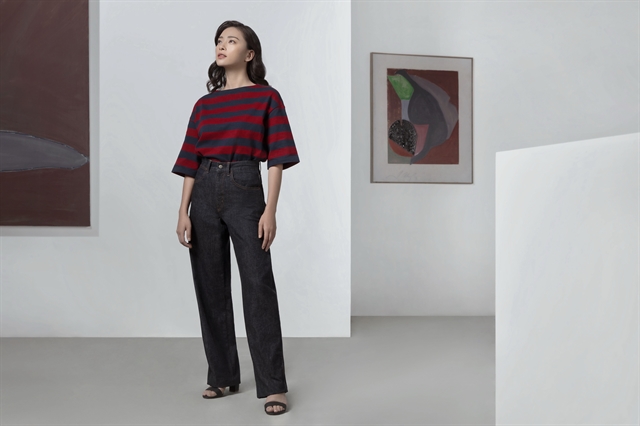 Vietnamese film producer and actress Ngô Thanh Vân will join the UNIQLO campaign called "Elevate Everyday" to celebrate the vibrant culture of HCM City. —Photo courtesy of UNIQLO
HCM CITY Japaneseapparel retailer UNIQLO will officially open its first store in Việt Nam on December 6 in downtown HCM City.
The 3,000-sq m store on Đồng Khởi Street will offer its LifeWear collection for men, women and children.
On this occasion, UNIQLO will launch "Elevate Everyday", a visual campaign introducing LifeWear and how the collection responds to the specific life needs of Vietnamese customers.
The campaign celebrates the vibrant culture and optimism of HCM City through Việt Nam's prominent innovators, such as famous film producer and actress Ngô Thanh Vân, goalkeeper Bùi Tiến Dũng of the Việt Nam Football team, and models Helly Tống and Trần Hiền.
UNIQLO Đồng Khởi will be one of the largest UNIQLO stores in Southeast Asia. It will consist of three floors for sales and a kids' zone designed to stimulate children's creativity and ensure a comfortable family shopping experience. — VNS