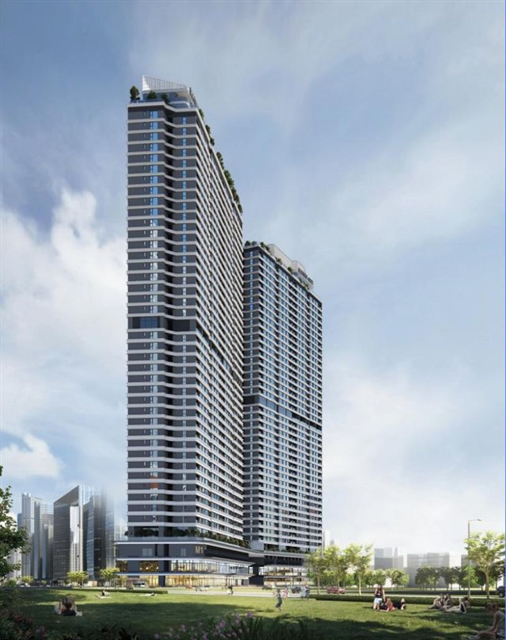 A view of the Matrix One project.
HÀ NỘI — MIK Group has announced to develop its building project – the Matrix One in Hà Nội's South Từ Liêm District.
Covering an area of 398,191sq.m, the project would have a 144,140sq.m theme park, a trade centre, office, hotel and apartments for rent in the HH1 complex. It would also have A shophouse area in the HH2 complex. The project uses 15,756sq.m for schools.
The Matrix One has been given attention from investors thank to its convenient location at the western gateway of the capital, the intersection of arterial roads in the Mỹ Đình area including Mễ Trì, Châu Văn Liêm and Lê Quang Đạo streets as well as planned elevated railway road. Especially, the project is near to schools, AN international hospital and Mỹ Đình stadium.
The project also has a view to THE F1 Việt Nam Grand Prix racetrack and a green life to the 14ha theme park which is expected to be the most modern of its kind in the capital city.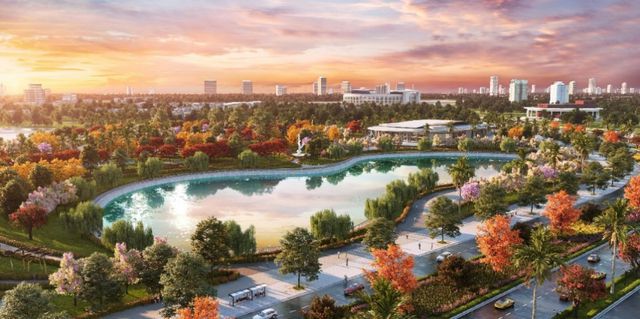 The 14ha theme park.
MIK Group targeted the project to high-end customers, foreign investors and entrepreneurs. The project would be applied with the most modern technologies in the construction sector such as smart building and smart home to bring differences to home owners.
The group in October also announced to develop Imperia Smart City project in Vinhome Smart City in South Từ Liêm District.
It has targeted to develop estate projects at different areas to diversify its property products, meeting demand of the market and investors. — VNS
MIK Group has co-operated with propery investors to develop big projects such as Imperia Garden, Imperia Sky Garden, Valencia Garden, Elegant Park Villa in Hà Nội and Villa Park, Villa Park Passion, Park Riverside, Park Riverside Premium, River Park, RioVista in HCM City. It has also developed resort projects in Phú Quốc such as Sol Beach House Phú Quốc, Mövenpick Resort Waverly Phú Quốc and Crowne Plaza Phú Quốc.