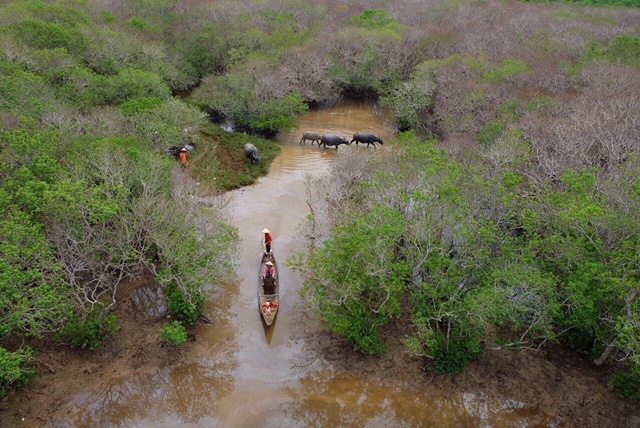 UNDP launched an art competition to raise people's awareness of the important role of mangroves in protecting lives and minimising the impact of climate change. — Photo courtesy of UNDP
HÀ NỘI — The United Nations Development Program (UNDP) has launched an art competition called "Mangroves protect lives and minimise the impact of climate change" for Vietnamese students living in coastal provinces.
The competition will run until November 11 to raise awareness about how mangroves improve the ecological environment, protecting sea dykes and mitigate the effects of climate change in the country.
The awards ceremony will be held in December in the southern province of Cà Mau.
Submissions will be selected based on creativity, clear messages and strong impressions, as well as aesthetics and the use of harmonious colours.
This competition is one activities under the project "Improving the resilience of coastal communities to climate change in Việt Nam" with support from the Green Climate Fund (GCF), UNDP and the Government. — VNS