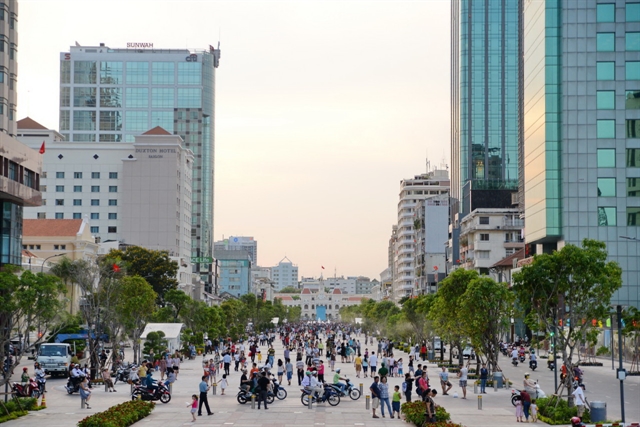 Nguyễn Huệ Street in HCM City's District 1.
VNS File Photo/ Ngọc Hoà.
HCM CITY — The HCM City People's Committee has instructed the Department of Transport to co-ordinate with districts to identify more streets to be used for parking cars.
Authorities unveiled the My Parking phone app for smart parking fee collection on 23 streets in districts 1, 5 and 10 in August last year.
But the city Youth Volunteers Corp, which is in charge of the collection, recently reported that the parking fees were unprofitable.
Between May 1 and June 10 this year, for instance, it collected fees of VNĐ184 million but had to meet costs of more than VNĐ840 million.
To Youth Volunteers Corp has asked the Department of Transport to pay more to the youth volunteers for doing the work.
The People's Committee has also ordered the Departments of Transport and Domestic Affairs to propose a suitable model for the parking fee collection.
The Department of Transport is also required to announce penalties for violations of parking regulations with the use of public video surveillance. VNS