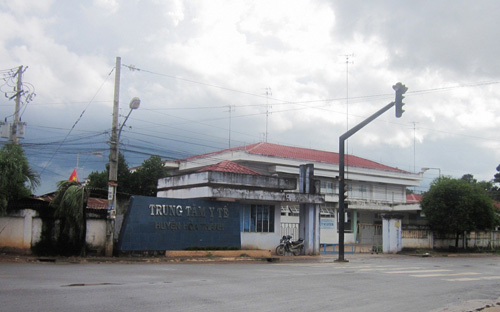 Hòa Thành Health Centre in Tây Ninh Province. A centre's health worker is under investigation of stealing money from a fund set up to prevent dengue fever. — VNA/VNS Photo
TÂY NINH — A health worker in southern Tây Ninh Province has been detained by police accused of embezzling money from a fund set up to prevent dengue fever.
Bùi Tuấn Đạt, 36, a member of the health staff at Hòa Thành District's Healthcare Centre, was detained last Saturday accused of appropriating money from the National Programme on dengue prevention and control for private purposes, vietnamplus.vn reported.
Police also seized one computer and 50 related documents.
An initial investigation alleged that from 2016 to 2018, Đạt signed and legalised documents and vouchers to pay for activities related to dengue fever prevention and control in the locality and then appropriated an amount of about VNĐ100 million (US$4,250) from the fund.
On October 3, the provincial investigation agency issued a decision to prosecute the case.
Police in Tây Ninh Province are continuing their investigations. — VNS