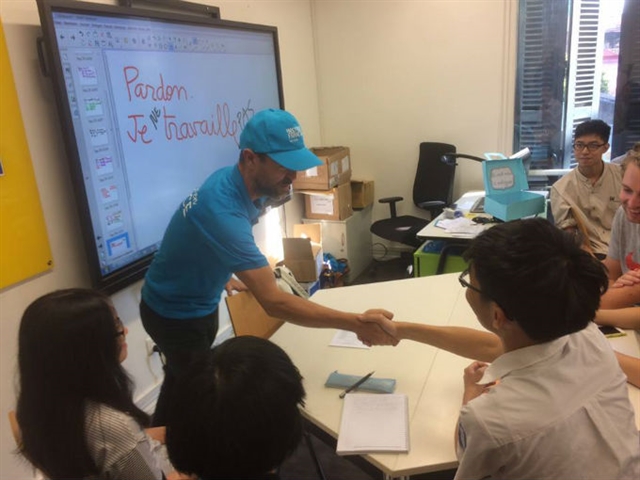 HÀ NỘI — The 9th European Day of Languages will take place on Saturday in Hà Nội.
The event will offer people a chance to experience a multilingual environment and enjoy a colourful day full of activities and prizes.
The European Day of Languages is run by the Council of Europe and organised annually by the European Union National Institutes of Culture (EUNIC).
This year's participants are the British Council as well as the embassies of Portugal, Spain, Switzerland, France, Italy, Poland, Czech Republic, Delegation Wallonie-Bruxelles, and the Goethe-Institute.
Participating representatives will present their languages and countries. Visitors will have the opportunity to learn their first words in Czech, English, French, German, Italian, Polish and Spanish and see the linguistic and cultural diversity of Europe.
"Additionally, we offer information sessions about studying in Europe," said Nguyễn Phương Trang, from Goethe Institute – the event co-organisers.
"Posters, books and brochures about Europe and its languages will be showcased. The event is a unique opportunity for anyone in Hà Nội interested in European languages, culture, international exchange and overseas study," she said.
Coming to the event, people young and old can learn something about the variety of European languages and culture.
Short classes of 30 minutes will be offered in these languages. The participants can learn some basic vocabulary and communication strategies in all these languages.
'Speak-dating' is offered as well; an activity allowing everyone to come into first contact with each of these different languages in five minutes of fun learning.
The event will be held from 1pm to 5pm at the Goethe Institute in Hà Nội. — VNS