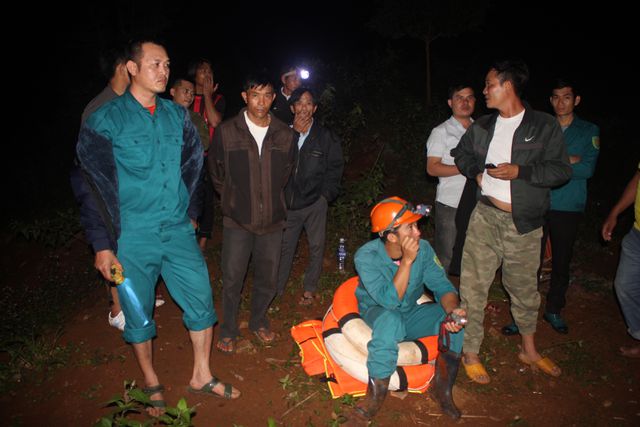 Rescuers at the scene to search for three people who went missing after swimming in a waterfall in Gia Lai Province on Sunday. — Photo dantri.com.vn
GIA LAI — Hundreds of officers, police and residents are searching for three people who were swept away in a local waterfall in Ia Grai District, Gia Lai Province.
A group of six young people aged 17 to 22 were playing in the waterfall in Mèo Village, Ia Grăng Commune on Sunday afternoon, around 3pm, Vietnam News Agency reported.
According to Nguyễn Phi Hùng, vice chairman of Ia Grăng Commune People's Committee, as four of them were swimming in the waterfall, one began to drown in
Two others immediately rushed over to save him, but all three of them were swept away by the strong current before help was summoned.
The rescue forces continued their search for the missing persons through the night but were met with a lot of difficulties due to the presence of sharp rocks and strong water flow.
The local government provided each victim's family with VNĐ3 million (US$127) in support. — VNS