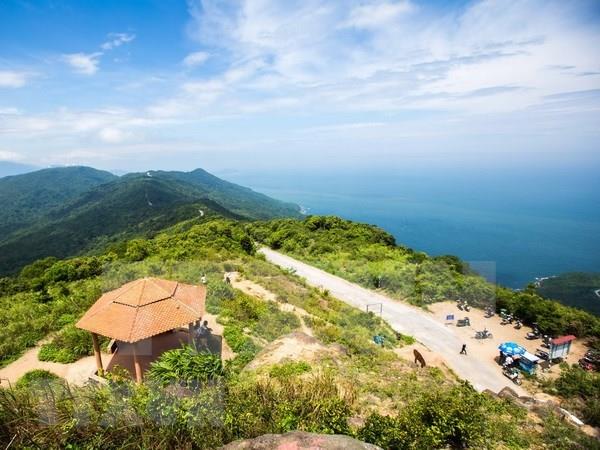 A corner of Sơn Trà Peninsula. Traffic safety will be a focus after a number of accidents. — VNA/VNS Photo Trọng Đạt
ĐÀ NẴNG — The People's Committee of Đà Nẵng City has directed relevant agencies to tighten traffic safety on local roads to Sơn Trà Penisula.
The move came after a dozen traffic accidents reportedly occurred, caused by motorcyclists, including both local residents and tourists.
Statistics of the peninsula management board showed that 12 traffic accidents happened so far this year, killing four and injuring three.
The committee has already instructed the Transport Department to quickly install road signs to warn people about dangerous stretches on the roads.
The road signs will be installed at several spots, such as Hoàng Sa Road, Cây Đa Di Sản Sơn Trà Road, Yết Kiêu Road or roads to Tiên Sa Port. Speed humps and convex mirrors will also be placed to minimise traffic accidents.
Road signs warning people about the risks of landslides are planned for 19 high-risk spots in the peninsula.
The committee assigned the city's Military Command to clean up soil and rocks on the road from Intercontinental Resort to Hố Sâu Junction to guarantee traffic safety.
The Culture, Sports and Tourism Department was asked to compile a plan of tourist management in the peninsula, encompassing control of motorbikes. — VNS