NINH BÌNH — Water hyacinth is a popular plant in rural Việt Nam. It easily grows on water and floats where the water runs and has flowers through four seasons. Even in flood season, when floods rise with the reddish colour of alluvium, the plant stays green and violet flowers sprout. The end of winter and early spring is the main flowering season of water hyacinth.
Water hyacinth has been used as a sustainable source for producing rattan wares for export, planting mushroom and organic fertiliser. — VNA/VNS Photos Minh Đức
The plant had been considered useless, even harmful to environment as it prevents water flow and is an obstacle for water traffic.
Since the year 2000, locals in the Mekong Delta region have used the wild plants to produce rattan objects. The handicraft has brought steady income to people and helped keep rivers clean.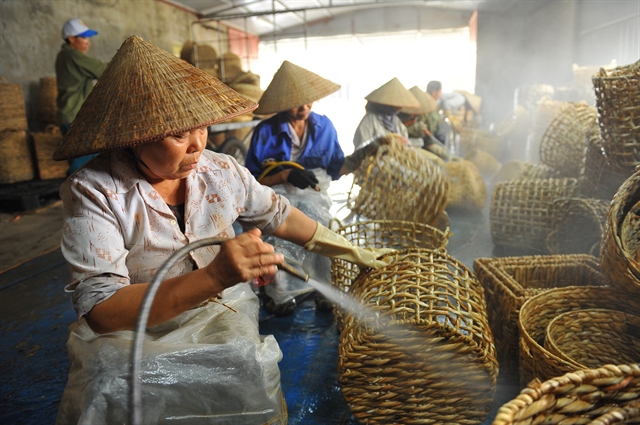 The completed products are cleaned before being sold out.
Its roots and leaves have been used as materials for planting mushroom and organic fertiliser.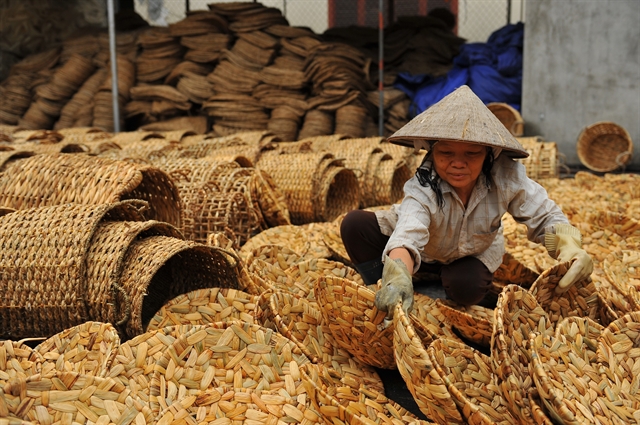 Completed products are dried.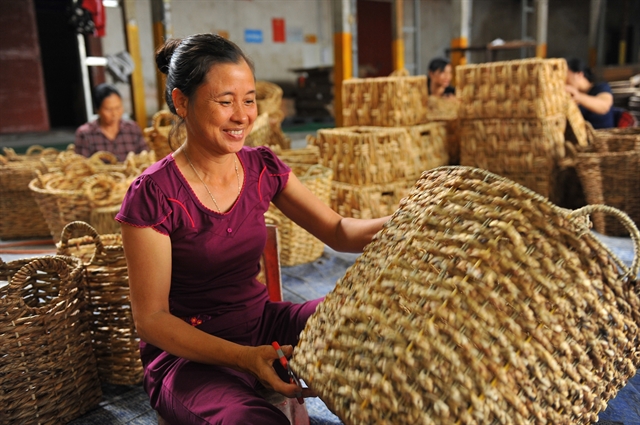 Locals apply various knitting skills to make the products beautiful.
The handicraft of making rattan wares from hyacinth was introduced in Kim Sơn District, the northern province of Ninh Bình later in 2005.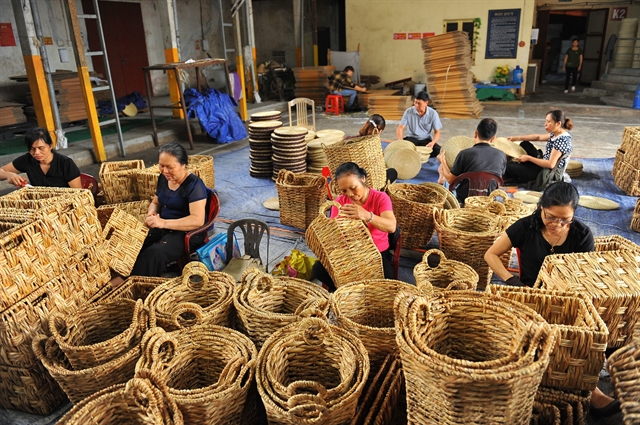 The handicraft has brought along steady income for farmers.
In the past few years, the trade has developed with products being exported to Japan, the US, Germany and Denmark. — VNS