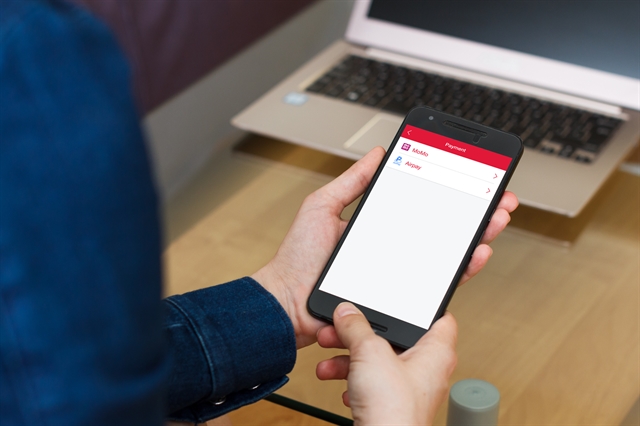 Home Credit Vietnam unveils new in-app feature. — VNS Photo
HCM CITY — Financial consumer company Home Credit Vietnam has recently unveiled a new in-app loan installment payment feature with AirPay e-wallet in an effort to support the State Bank of Việt Nam's promotion of cashless payments.
The new feature also reflects the company's priority for digitalisation, with the aim of shifting customers' experiences "from fast to instant".
With the new feature, customers can make payments anytime and anywhere without traveling to the point of sale. They do not have to pay extra fees or remember contract information because all data is stored in the system.
Compared to payment methods such as bank transfers or transactions at counters, the application has the added bonus of updating and sending in-app notifications to customers right after the payment has been made.
In March, Home Credit and AirPay signed an agreement to provide loan repayments through AirPay e-wallet. The integration, which allows consumers to make payments on mobile applications, is expected to make cashless payments seamless.
Besides AirPay, Home Credit customers also have MoMo as another option for repayment through e-wallet.
Dmitry Mosolov, CEO of Home Credit Vietnam, said: "E-wallet usage in daily transactions has become more familiar to Vietnamese, especially younger customers. With the purpose of transforming the customer experience from fast to instant, Home Credit is still actively discussing and working with new partners, with the aim of integrating more payment options this year."
After the official launch in March 2017, the Home Credit Vietnam application won the "Most popular consumer finance application in Việt Nam" later that year and in 2018. As of July this year, the application has had nearly four million downloads.
With the latest in-app upgrade in May this year, now customers are able to apply for loans on the Home Credit Vietnam app. — VNS