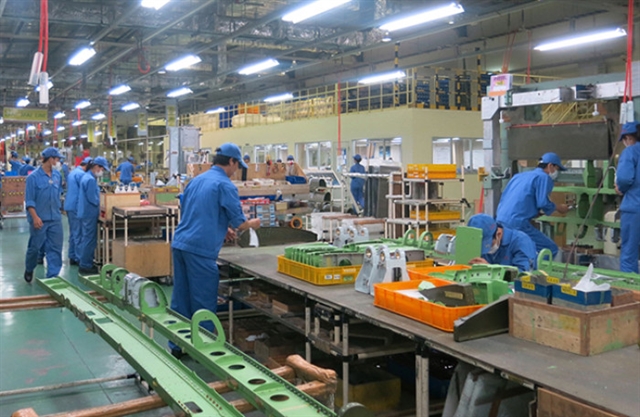 Hà Nội has a support plan for startup activities until 2025. —Photo vietnamfinance.vn
HÀ NỘI — A plan on supporting start-ups and creative activities until 2025 received approval from Hà Nội authorities early this week.
The plan's goals are to support the development of 500 creative and start-up projects, as well as product commercialisation of 150 creative and start-up businesses, for the next six years.
Of the number, at least 20 per cent of the businesses will be able to call for investment from venture funds and conduct merger and acquisition activities with a total estimated value of VNĐ500 billion.
The plan will give financial support to start-up and creative activities, including media, building of start-up culture, and training and development of human resources.
It will also fund support for infrastructure and techniques to develop start-up activities and creativity, as well as provide connections among enterprises in the start-up ecosystem.
The application and transfer of technology and trial production, as well as commercialisation of products, will receive financial support, ndh.vn has reported.
In addition, Hà Nội will establish the Hà Nội Centre for Innovation, Creativity and Start-ups, which is expected to enhance connections among members in the start-up ecosystem.
Under the plan, Hà Nội will offer support to open two to three business incubators and create policies that will encourage the establishment of three to five private investment funds for start-ups and creative pursuits.
Hà Nội has about 260,000 businesses, ranking second in the country. On average, in the last three years, more than 20,000 newly established businesses are established each year in the city.
However, startup companies calling for capital from investment funds have accounted for a very small figure, about 0.1 per cent of the total startup firms in the capital city. — VNS