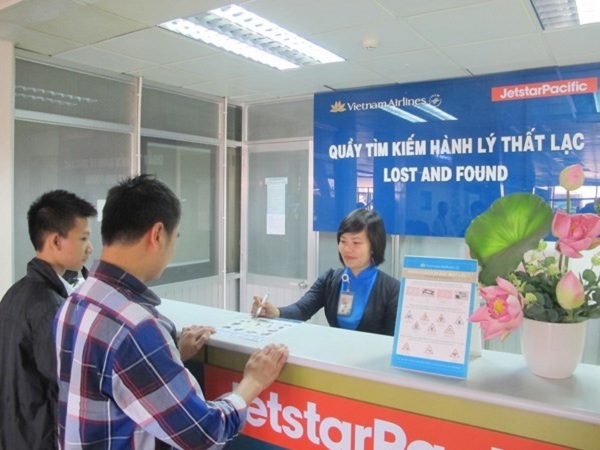 Lost and Found office at Nội Bài International Airport. — Photo abay.vn
HÀ NỘI — Two flight attendants working for Vietnam Airlines on a flight from HCM City to Hà Nội on July 12 found a laptop and US$13,000 in a laptop bag left on the plane after passengers left.
The bag was transferred to the lost and found office at Nội Bài International Airport and then returned to the owner thanks to information on personal documents left in the bag.
On July 6, Nguyễn Văn Quỳnh, a driver of a shuttle bus from Vinh City to Hà Nội also found a laptop bag with VNĐ 300 million ($13,000) left on the bus.
The driver reported the item to relevant authorities and returned it to the owner – a passenger from Hà Tĩnh.
According to Vietnam Airport Ground Services Company Limited (VIAGS), last month, four staff members of VIAGS's Nội Bài Branch found and returned passengers' lost items worth up to VNĐ800 million ($34,400).
In the first half of this year, VIAGS found and returned over 6,600 lost items and over VNĐ6 billion ($258,000) in cash. — VNS