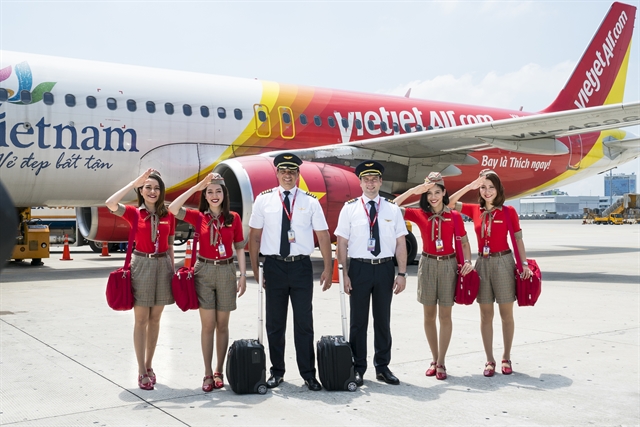 A Vietjet cabin crew. VNS Photo
HCM CITY — Vietjet is offering travellers a new treat with an exclusive promotion for all its Japan routes, the airline announced on Wednesday.
Under the programme, passengers can book tickets for prices starting as low as zero dollars, excluding taxes and fees, from now until December 31 at www.vietjetair.com.
The promotion applies to all routes between Việt Nam and Japan, including Osaka-Hà Nội/ HCM City and Tokyo-Hà Nội/HCM City.
The travel period for the promotional tickets is 30 days from the booking date.
For the Tokyo-HCM City route, the travel time is from July 12 to October 16, excluding national holidays.
Vietjet is the first airline in Việt Nam to operate as a new-age airline offering flexible, cost-saving fares and diversified services to meet customers' demands.
With a network comprising 113 domestic and international routes, Vietjet operates safe flights with a technical reliability rate of 99.64 per cent – the highest rate in the Asia Pacific region.
The airline operates around 400 flights daily, carrying more than 80 million passengers to date. – VNS