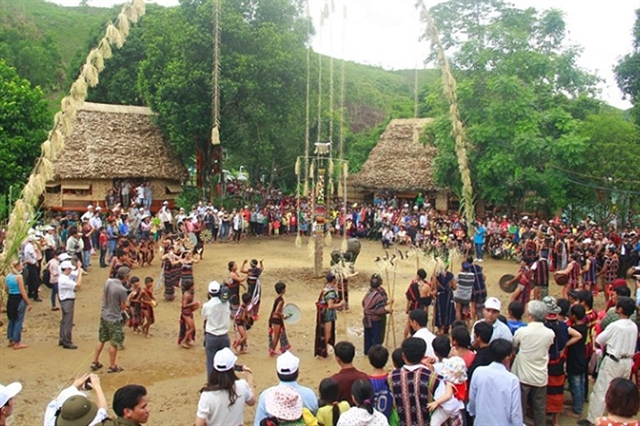 Various cultural activities will be held at the village to celbrate the Vietnamese Culture Day. Photo dulichvn.org
The annual activities aim at enhancing people's awareness of national pride, responsibility in preserving and developing ethnic cultural traditions in localities and creating a chance for ethnic groups to exchange.
Some 100 people out of the 270 representatives are elders and prestigious individuals from 13 groups, who are joining everyday activities at the village including Tày group (from Thái Nguyên Province), Dao (Hà Nội), Mông (Hà Giang), Mường (Hòa Bình), and Thái (Sơn La).
The elders from the villages will gather at a workshop to exchange experience, while festive activities, a photo exhibition and tourism promotion will be held at the village.
Since November 2008, the Prime Minister named April 19 as Vietnamese Ethnic Culture Day, which is celebrated every year to strengthen solidarity among ethnic groups. VNS