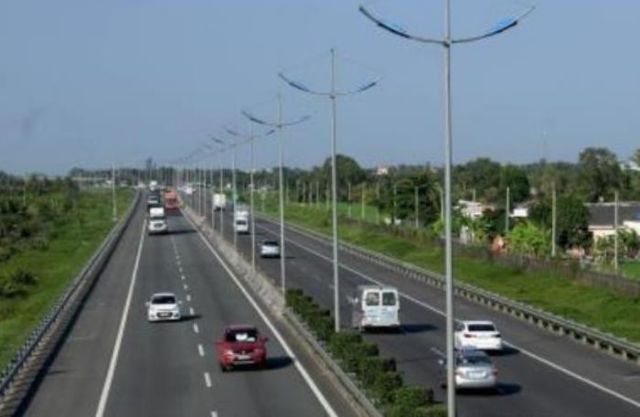 HCM CITY — The Trung Lương- Mỹ Thuận expressway project will resume this month after a five-month delay and is expected to be completed by 2020.
Mai Mạnh Hồng, general director of the Trung Lương- Mỹ Thuận Joint Stock Company, said the delay was caused by a lack of investment and problems in administrative procedures.
On April 13, contractors brought machines and vehicles, and additional workers to start the project again.
The company will hold a conference on Saturday to discuss existing problems and resources needed to speed up construction.
From now to the end of June, the contractors expect to complete the foundation and road surface of the project, Hồng said.
Between 50 and 60 per cent of the project is expected to be finished by the end of this year, with completion in 2020.
The Trung Lương- Mỹ Thuận expressway is 50km long, with total investment of VNĐ9.6 trillion (US$417.5 million).
Only 15 per cent of the project has been completed. — VNS