The Vietnam News Agency will be hosting the 44th Executive Board Meeting of the Organisation of Asia-Pacific News Agencies (OANA) in Hà Nội from April 18-20, the theme of which is "For a professional and innovative journalism". Vietnam News Agency reporters talk to OANA President and leaders of other OANA news media outlets members about the need to keep up with modern trends and improve product quality.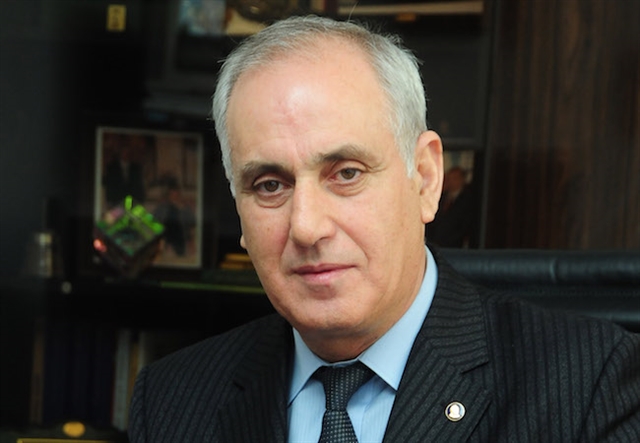 Aslan Aslanov , Chairman of the Board, Azerbaijan State News Agency (AZERTAC), OANA President
As OANA chair, AZERTAC has put forward a package of proposals in this regard. We held broad discussions on the issue at the Executive Board meeting in Tehran too. A large part of these proposals is related to the transformation of OANA into a more modern organisation. We made a proposal to establish a permanent general secretariat to ensure more flexible management of the organisation. The list of proposals also includes the establishment of a Training Academy, and the organization of workshops and trainings on a regular basis by using the potential of member agencies' professionals.
The exchange of experience is the condition for the spread of innovations. When there is no experience and exchange of views, the implementation of innovations is delayed, and in general it is impossible to keep up with time. OANA's improvement will therefore benefit each agency, and this should be our common job. Of course, each of us should do our best to make OANA a more useful organisation for each member agency. There is still much work ahead.
OANA's website is a mirror of the organisation. It is a constantly updated platform in which the advanced web-technologies were applied. It creates additional opportunities for each member agency to expand its readership.
As the chair of the organisation, we first of all paid attention to the web access on mobile devices taking into account the mobile technologies trends. We created a mobile version of the website and updated a player so that videos can be easily watched on mobile devices, etc. Also the accessibility of the site's news on Twitter was ensured. We made some innovations to increase the functionality of the website, as a result of which the number of visits from mobile devices increased by 47 percent in 2018.
When we assumed the presidency of OANA, only 7-8 member agencies were posting their news on the website. By contacting each member agency and by sending them letters, we urged them to be more active. Most of them responded positively, which increased the number of news agencies constantly posting their news on the website to 24. The member agencies have posted over 500,000 news stories on OANA's website so far.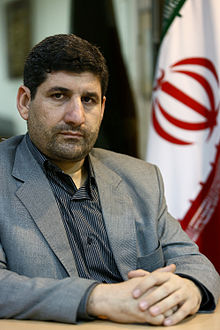 Seyed Zia Hashemi, IRNA Managing Director, Iran
It is necessary for us to take advantage of the potentials of modern media especially in the cyberspace to attract larger audience.
Asia-Pacific news agencies have to adopt innovative techniques in order to compete with large news agencies in the West and in order to present a correct image of their countries to the world. If OANA members do not plan for the future, they won't be able to keep up with the mainstream media of the world.
Data-mining has been an effective technique used by IRNA in the past year. It let us identify major news trends so we were able to cover better subjects and engage our audiences more successfully.
Interaction among the media and their audience expands the influence of media since the interaction enriches media's understanding of the context and affects the way they explore subjects, write articles and deliver news to the people.
We have employed data-mining to explore both classical media and cyberspace at national and international levels. This way, we successfully focused on hottest issues and put emphasis on more significant and appealing topics.
I recommend my colleagues in OANA to make use of data-mining techniques to improve their activities.
Nurini Kassim, CEO of Bernama News Agency, Malaysia
Professionalism in journalism is needed more than ever due to the emergence of social media and the challenges it poses to the trade.
While the rapid development of social media has brought along many positive changes, some negative side effects have been observed. The rising trend of citizen journalism has provided many stories of popular and public interest, but the veracity of the information can be questionable and opinionated. This misinformation could then become widespread online and through social media.
This lack of professionalism has its ramifications as, unchecked, it could drag a society or even a country into political or economic instability and social unrest. This lack of accountability threatens the ethical reporting by the mainstream and traditional media.
This is where professional journalism can play a key role, something that news agencies can be proud of, where our journalists and reporters are carefully trained, not only with writing skills but along with the cardinal rules of journalism.
Unlike citizen journalists, professional journalists look at every aspect to come up with well-rounded and unbiased stories. In other words, professionalism journalism is founded on professional quality.
The work of professional journalists encompasses credibility, ethical reporting, accountability, responsibility, quality reporting, and fact checking and verification – a combination necessary to ensure nation building, peace, racial harmony, and political and economic stability.
The credibility of a news organisation rests on the professionalism of its journalists.
BERNAMA's vision is to become a renowned news agency which is recognised internationally.
Its mission is to produce and disseminate news and information in an accurate, speedy, fair and objective manner in the nation's interest; to mould an informed society in line with the New Malaysia; to generate revenue through diversification of news and information products; to enhance the standard of journalism in the country by offering challenging and rewarding careers; to use the latest technology in service delivery; and to fulfil the needs of clients at all times.
In keeping with the vision and mission, BERNAMA aims to grow its news agency, radio and television services professionally and spread its wings beyond Malaysia to be a regional and, eventually, world player.
In tandem, we want OANA to continue to be a reliable and credible and the leading organisation of Asia Pacific news agencies for the betterment of the member countries.
With the existence of OANA, we are able to source news on a wide range of topics and perspectives without being overly dependent on the Western-centric media.
Towards that end, our policy is to further strengthen our cooperation with all OANA members by actively sharing news, photos and videos to ensure that OANA remains relevant in the ever-transforming field of news and information.
We are open to working with all member countries to explore new areas of cooperation through OANA.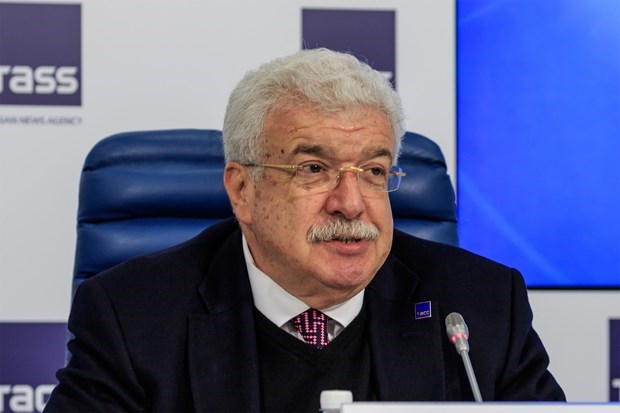 Mikhail Gusman, First Deputy Director General of Russia's TASS news agency
Today it is time for all of us to unite and use all of the advances available in our agencies, develop mechanisms for a systematic fight against "fake news". Facing this challenge together, we could do the first step by cooperating in the media alliances such as OANA in which the agencies of our countries collaborate closely.
We need to develop practical, well working definition of "fake" with a legal standpoint and the application of the law. It is necessary to make a clear definition and delineate the concepts of what is "fact" and what is "opinion". The general approaches to this problem that we will develop can become recommendations for other media in our countries in countering the spread of information fakes, disinformation, etc.
Agencies should pay more attention and actively develop the principles and standards of ethical journalism. After all, only personal choice and observance of ethical principles allow drawing a line between truth and lie, between the profession of "journalist" and "propagandist". OANA is a platform where agencies can not only exchange experience and find joint solutions to complex problems, but also make important decisions that directly affect the stability in the global information space. In this regard under the TASS presidency and thanks to AAP Agency OANA Ethics Code was developed. This document establishes responsibility for the accuracy of information – news, photos and videos, as well as a ban on any publications that can contribute to the activities of terrorist organizations.
Undoubtedly, this 44th Executive Board Meeting will contribute to the further development in addressing these challenges.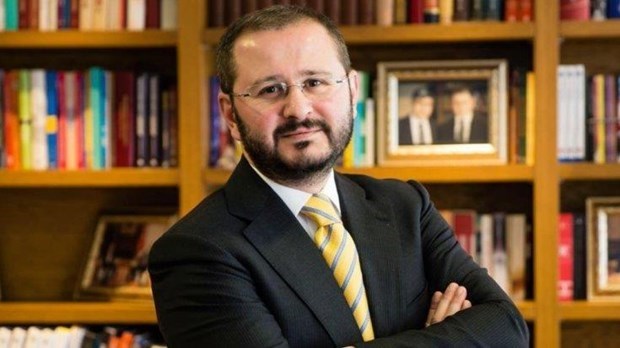 Senol Kazanci, Director General, Anadolu Agency, Turkey
Anadolu Agency was established on April 6, 1920, during the Turkish Independence War with the mission of "heralding Anatolia's voice to the world."
Till today, AA is still attached to its mission. It is not an easy task for a news agency to grow continuously and increase production while keeping up the quality of its services. Currently, AA is the dominating primary news source for the Turkish media. This proves that AA has won the public trust as the mainstream news source in Turkey.
In order to win global public trust and extend its global reach we needed to work harder each and every year. As of today, AA increased its broadcast languages up to 13, positioned itself in a global photo distribution network with its high quality photos, increased the number of its worldwide offices to 41 and representatives to 100, signed cooperation agreements with 70 leading news agencies and gained subscribers from 76 countries. Presently, AA is providing news services with the staff from 124 different nationalities.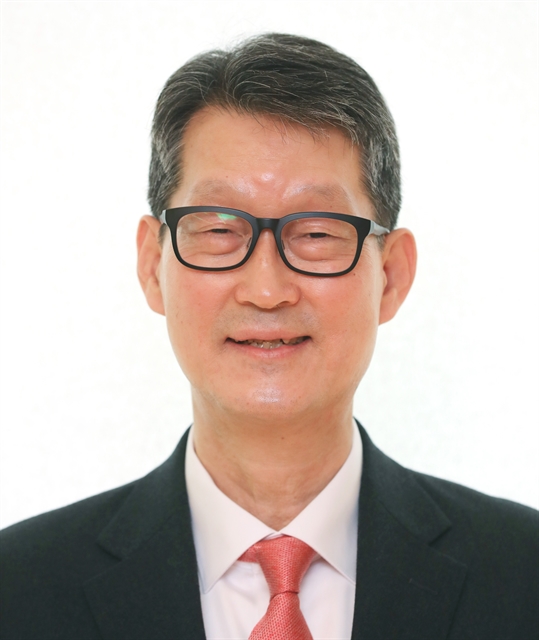 Cho Sung-boo, President and CEO of Yonhap News Agency
​​​​​​​In order to promptly cope with the rapidly changing media environment, Yonhap News Agency successfully developed and operated AI-based robot reporters called Soccerbot and Olympicbot. These AI reporters ran on content automation technology, producing and publishing news articles on their own.
Soccerbot was Yonhap's first robot journalist, developed to cover the results of English Premier League (EPL) matches, which generate huge interest in South Korea. Soccerbot has three stages: The Data Scraping Engine collects data on each match, the Text-Writing Algorithm autonomously organizes sentences from the collected data to construct a full text article, and finally the Article Template polishes the article by dividing phrases into smaller segments and adjusts them by mimicking the text patterns of human journalists. Soccerbot ran from January to May 2018, creating 169 articles on EPL games.
The Olympicbot was an AI-based robot reporter developed to cover news on the 2018 PyeongChang Winter Olympic Games. Olympicbot was able to autonomously interpret the progress of the Games and produce a number of different articles, including upcoming event schedules, match reports, medals tables and, more importantly, even cover relatively unpopular events that were not allocated to reporters for coverage due to time and manpower limits. Olympicbot automatically produced and distributed 1,190 news articles on the PyeongChang Olympics and Paralympics.
Yonhap News Agency will continue to invest in developing innovative content production technology. — VNS