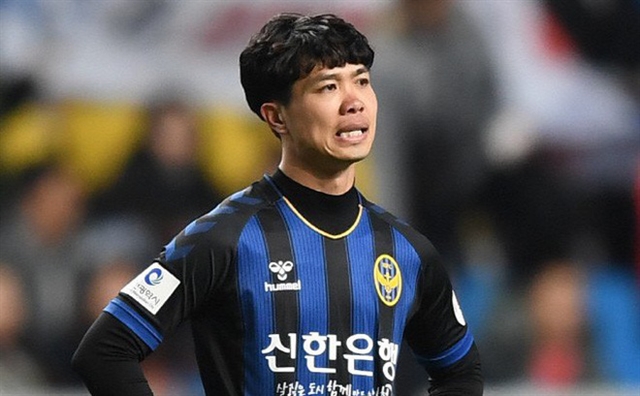 Nguyễn Công Phượng from Hoàng Anh Gia Lai is playing for Incheon United. — Photo sohanews.com
HÀ NỘI — More Vietnamese footballers could be playing their trade abroad next season, thanks to South Korea's top-flight league.
The K League board of directors announced on Thursday that from 2020, each team's overseas quota would be increased from four players to five, according to Yonhap news agency.
Crucially, the extra spot will be reserved for players from ASEAN Football Federation (AFF) countries, namely Brunei, Cambodia, Indonesia, Laos, Malaysia, Myanmar, the Philippines, Singapore, Thailand and Việt Nam.
At present, teams are allowed to include one player from another Asian country and three from the rest of the world, alongside domestic footballers.
The K League said the change aimed to expose the league to new markets, which is exactly what Incheon United's loan signing of Nguyễn Công Phượng from Hoàng Anh Gia Lai in February achieved for the Korea side.
After the star Việt Nam national team striker's signing, demand to watch Incheon's matches was so great that the league has started streaming them online for free for Vietnamese fans.
The change in regulations is set to open up opportunities for young stars like Nguyễn Quang Hải, Đoàn Văn Hậu and Nguyễn Văn Toàn, who helped lead the national team to glory in the AFF Cup in late 2018 and have since been linked with moves abroad. — VNS