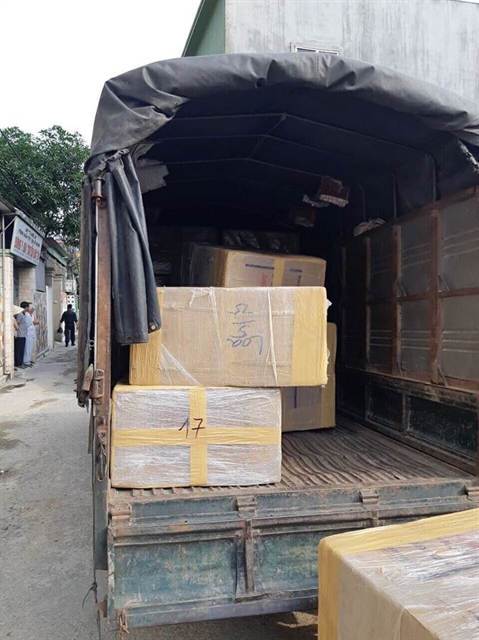 Drugs are found to be stuffed in speaker boxes. Photo tienphong.vn
NGHỆ AN — Vietnamese police on Monday seized 600kg of methamphetamine during a raid on a house in Vinh City in the central province of Nghệ An.
The drugs were stuffed in speaker boxes stacked up in the back of a truck ready to be transported.
Four people were arrested.
Police said they are investigating the source of the meth and where it was being shipped to. — VNS