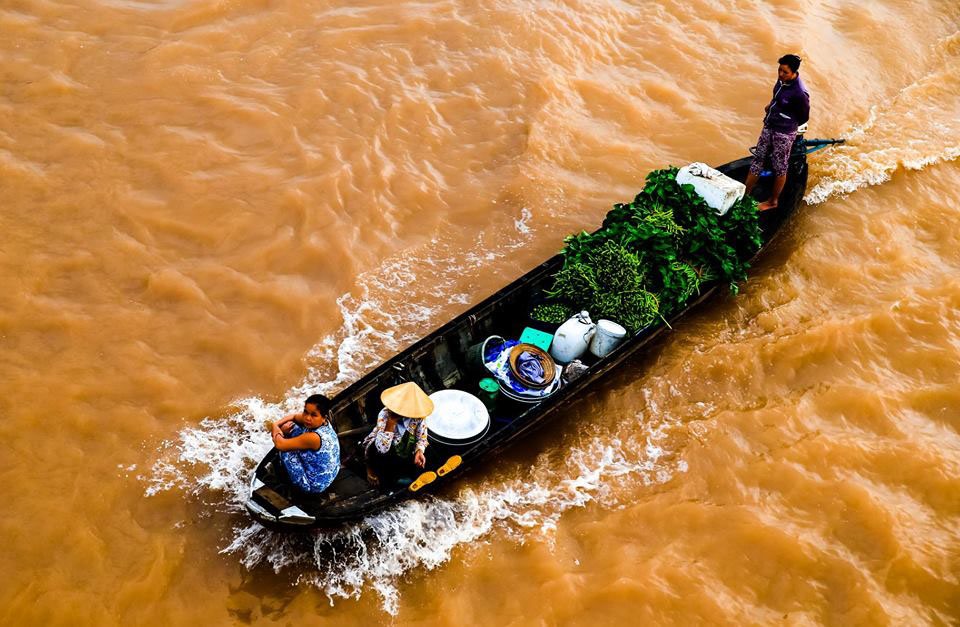 THỪA THIÊN-HUẾ — Việt Nam Rivers Network is launching a campaign to search for untouched rivers all over the country to call on policy makers, investors of development projects and the community to protect rivers.
Dr Đào Trọng Tứ, Việt Nam River Network (VRN)'s head coordinator, said many countries are searching for a 'virgin' river – untouched by hydropower plant dams and reservoirs and other development projects, to keep it for the next generation.
Tứ, who was a member of the country's Mekong River Committee, told participants in Hà Nội, Thanh Hóa, Thừa Thiên-Huế, HCM City and Cần Thơ at an online seminar held on Wednesday evening that rivers were being transformed.
"Searching for untouched rivers is significant because many rivers around the country are impacted by construction. The call to protect rivers shows the meaning of an untouched river to riverbank communities and hydrology, as well as nature and culture," Tứ said.
At the seminar, participants agreed that the most common harm to rivers across the country were power dams and reservoirs as well as the encroachment of water surface to have more space for urban construction.
Associate Prof Dr Lê Anh Tuấn from Cần Thơ University said dams cut a river into sections and each section becomes a lake. "A chain of lakes means a river no longer exists and this could affect both environment and society," he said.
Communities along the Mã River in Thanh Hóa Province witnessed these changes after five power plants were built on several sections.
Trương Thị Thúy, a resident from the province's Bá Thước District, said after the Bá Thước power plant was built, the community experienced intermittent flooding.
"Water rose more quickly than before. The flood level was also higher and each flood left wet mud, harming agriculture," she said.
Phạm Thị Sơn, a resident in the province's Cẩm Thượng District, said power plants along the Mã River released water, affecting the lives of residents as many villagers had to quit their jobs to look after their properties.
Phạm Thị Diệu My, director of the Huế-based Centre for Social Research and Development, added that communities with water worship rituals in the Central Highlands had to stop events as the rivers were blocked off for power dams.
According to Dr Tứ the call to protect rivers does not mean an opposition to power plants, but to inspire smart policies as well as the approval of power plant projects by policy makers and governmental agencies.
"Obviously hydropower plants are necessary for development. However, related governmental agencies should rethink the number of plants on one river and the quantity of dams and reservoirs in each locality," he said.
"Authorities in the field should also have a look at the development and operation of hydropower in the country."
Dr Tuấn of Cần Thơ University suggested strict compliance with regulations in power plant development as well as the water policy among power reservoirs.
"The construction and the operation of the reservoirs flooded a wide area of trees, but a very small area was replanted as per the commitments stated in the investment licence," he said, adding that risk reduction measures included in the investment report were rarely applied in practice.
Tuấn demanded closer supervision by local authorities as well as alarms prior to any release of water during the flooding season.
Tứ said saving rivers to save humans from climate change is a global trend. He said VRN expected to see Việt Nam move to protect rivers and keep some of the 340 rivers across the country untouched for future generations. — VNS