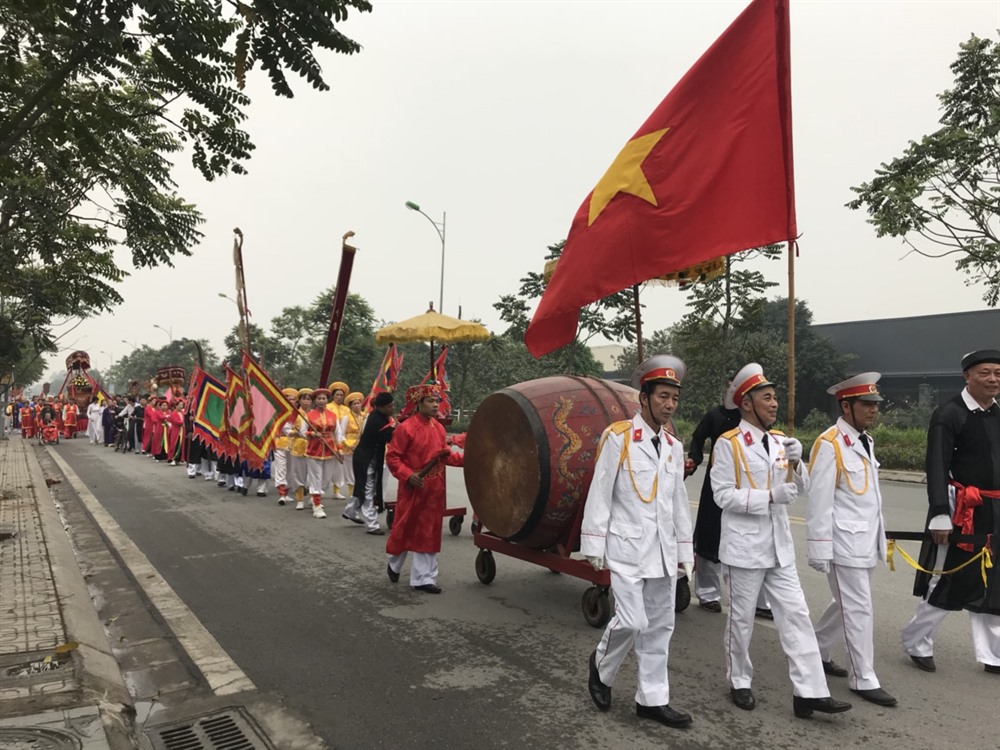 The festival includes rituals and a procession.
Viet Nam News
HÀ NỘI — A snake dance performed by 15 young men dressed in white is an important part of the Trường Lâm Village Festival which is taking place from March 13-16.
The ritual reflects a holy snake shedding its skin and is dedicated to the White Snake God, the protector of Trường Lâm villagers in Long Biên District.
Legend has it that Prince Hoàng Lang, who was born in Trường Lâm Village, was the son of the Dragon King. He helped repel invaders in 1077, and then turned into a giant white snake and left Earth.
To commemorate the date, Trường Lâm villagers practiced a ritual to pay their respects to the gods and ancestors, according to Âu Xuân Kiên, head of the management board of the Trường Lâm Temple and Pagoda Relics.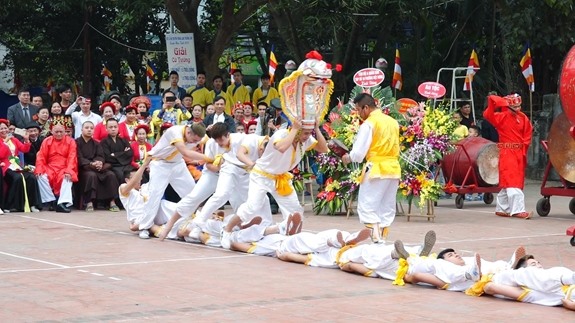 Young men perform a dance of a white snake shedding its skin. — VNS Photo Minh Thu
During the three-day festival, various activities take place such as processions, rituals, dancing, folk singing and games.
"The holy dance is performed by 15 strong men who are not married," said Kiên.
"It is our way to pray for a prosperous crop and good weather. A snake shedding its skin is a symbol of fertility and prosperity."
Last year, the Ministry of Culture, Sports and Tourism recognised the Trường Lâm Village Festival as an national intangible heritage. — VNS