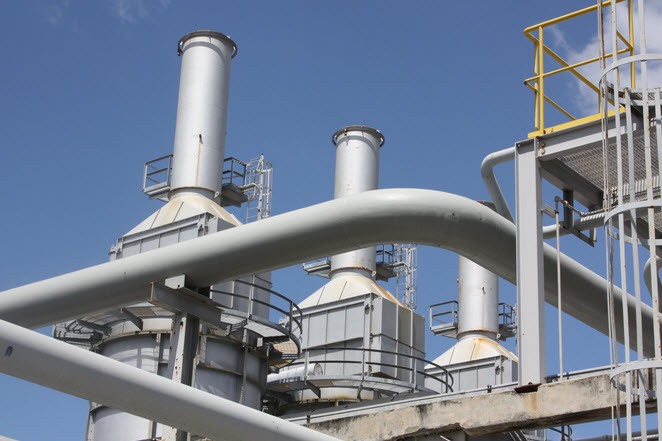 Viet Nam News
HÀ NỘI — Ninh Thuận Province has said it recently worked with Thailand's Gulf Energy Development Public Company Limited on a plan to build a liquefied natural gas (LNG) warehouse and gas-fired power complex in Cà Ná Commune, Thuận Nam District.
The south central province said on its e-portal that Gulf Energy was expected to get approval from the People's Committee for the implementation of LNG facilities and four gas-fired power plants with a total capacity of 6,000 MW worth US$7.8 billion.
Phạm Văn Hậu, Deputy Chairman of Ninh Thuận Province People's Committee, said that Cà Ná gas-fired power project played a significant role in stimulating socio-economic development in the province and the southern region.
He said that after the planning of Cà Ná power centre was approved, the province would select investors for the project, adding that the province regarded Gulf Energy as a potential investor for the project.
The planning of Cà Ná power centre has already been submitted to the Ministry of Industry and Trade.
Prime Minister Nguyễn Xuân Phúc in September 2018 gave approval to Ninh Thuận Province to study the development of a gas-fired power complex in Cà Ná.
Since then, several foreign companies have shown interest in the project.
Hậu said that the province wanted to attract investors with experience and adequate financial capacity.
Gulf also intended to invest in a 5,000MW gas fired power plant in southern Đồng Nai Province.
The company said last year that it intended to build power projects in Myanmar, Laos and Việt Nam.
Besides Gulf Energy, Korea Electric Power Corporation (Kepco), which operates 37 power projects in 25 countries, showed interest in investing in a gas-fired power plant with a capacity of 3,000-4,000 MW in Ninh Thuận Province.
In November, France's Total Group signed a memorandum of understanding with Ninh Thuận People's Committee on the research and development of a Cà Ná gas-fired power complex.
Total pledged to invest in a five-million-tonne LNG import facility and a 1,500MW power plant with total investment of $1.4 billion.
Under Việt Nam's power generation planning, gas-fired power capacity needs to reach 30,000 MW by 2030 and 50,000 MW by 2050.
As of 2016, the total capacity of gas-fired power in Việt Nam was estimated at nearly 8,000 MW. Hydro-power capacity was estimated at more than 17,000 MW and thermo-power nearly 13,000 MW. — VNS