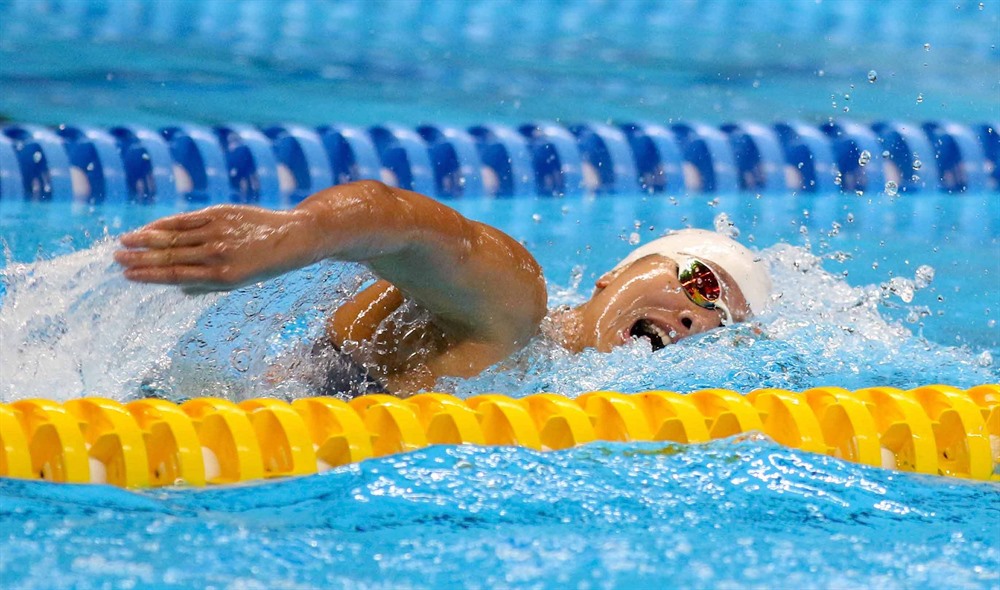 Swimming
HÀ NỘI — Hopes are high for Việt Nam's top female swimmer Nguyễn Thị Ánh Viên at the upcoming Southeast Asian (SEA) Games to be held in the Philippines this November.
As she's being sponsored to the tune of US$170,000-$180,000 by the State, the swimmer is expected to bring home no less than eight gold medals.
According to the National Sports Administration, Viên is currently in the US for intensive training ahead of the Games.
The swimmer is receiving more sponsorship money than all the country's track-and-field athletes combined.
Viên, from the southern province of Cần Thơ, will return Việt Nam in July to prepare for the World Swimming Championship in South Korea and then come back again to the US for more training.
As one of Việt Nam's most talented athletes, Viên has trained in the US since 2012, backed by tens of Vietnamese billion đồng each year from the National Sports Administration and her team, the Military team.
Across four SEA Games, the 22-year-old has bagged 19 gold, seven silver and two bronze medals and broken 11 regional records.
In the first Games in 2011, at the age of 15, Viên took silvers in the women's 100m backstroke and 400m medley.
Two years later, she took home three golds and two silvers.
At the Games 2015 and 2017, Viên seized eight gold medals each.
The Ministry of Culture, Sports and Tourism has invested a VNĐ30 billion ($1.3 million) to help prepare 27 head coaches and 66 athletes including Viên and 2018 ASIAD long jump Bùi Thị Thu Thảo for key international contests such as the SEA Games in the Philippines and qualifiers for the 2020 Tokyo Olympics, SEA Games 2021 and ASIAD 2022.
At the Games this year, Việt Nam aims to rank in top three. In the Games two years ago, Việt Nam finished third with 58 gold medals. — VNS