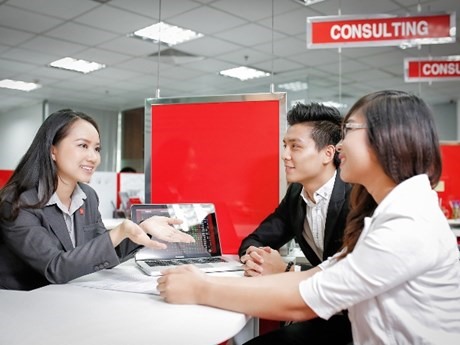 SSI will continue maintaining its strategy to optimise loan capital and help balance and harmonise domestic credit limits. — VNA/VNS Photo
Viet Nam News
HÀ NỘI — Saigon Securities (SSI) on Thursday signed an unsecured loan contract worth US$55 million with a financial institution group, led by Taiwan's SinoPac Bank.
The loan aims to help SSI diversify its financial structure and balance credit.
This is the first time a Vietnamese securities company has been granted such large-scale credit in this form. The three-year term limit loan was arranged by SinoPac Bank with six other foreign financial institutions.
The loan will be used for short-term investments with high safety or disbursement on proprietary trading activities and margin lending.
Unsecured loans entirely rely on credibility and loans are only effective if the borrower uses the capital effectively, thereby contributing to the promotion of the economic growth.
SinoPac lauded SSI's solid progress over the years and its rapid growth. The bank also recognised SSI's contribution to the overall development of Việt Nam's stock market since its establishment.
SSI has charter capital of more than VNĐ5.1 trillion ($219.2 million) and total assets of some VNĐ23.8 trillion. The loan will help SSI have more capacity to provide investors financial products with low interest rates.
Nguyễn Vũ Thùy Hương, Managing Director of the SSI's Treasury cum Managing Director of Principal Investment, said over the years, SSI had always promoted the expansion of capital business activities through the diversification of partners both at home and abroad.
"In the near future, SSI will continue maintaining its strategy to optimise loan capital and help balance and harmonise domestic credit limits, in the context that the credit policies for securities business has been relatively tight in recent years," Hương said. — VNS