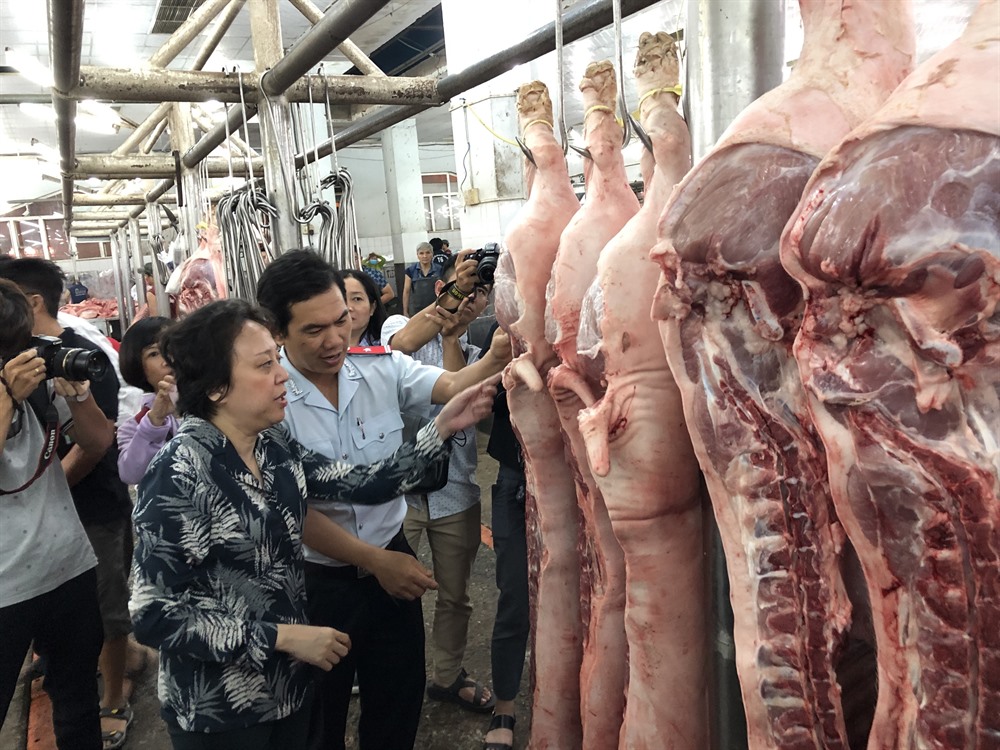 HÀ NỘI — Quarantine checkpoints had been set up in the central provinces of Thanh Hoá, Nghệ An, Hà Tĩnh and Quảng Bình to prevent African swine fever from spreading to southern provinces, the Ministry of Agriculture and Rural Development reported on Thursday.
Minister Nguyễn Xuân Cường said that these provinces were at risk of an outbreak due to unfavourable weather conditions and a lack of safety mechanisms.
"Outbreaks have been detected in 17 northern provinces and cities. It will be dangerous to let the epidemic spread to the south where the key pig farming localities of Đồng Nai and HCM City are located. Management over the transport of pigs on National Highway 1 and the HCM Highway need tightening," he said.
Localities have been asked to support households that have been forced to destroy their pigs, and not boycott pork products.
According to Phạm Văn Đông, head of the ministry's Veterinary Department, 221 communes in 17 provinces and cities had been affected with more than 23,400 infected pigs destroyed. No outbreaks had been reported on large farms.
Four new outbreaks were detected on the same day in Hà Nội's outlaying district of Quốc Oai, raising the number of affected areas in the capital to six.
Irresponsible farming, transporation and trade created favourable conditions for the disease to spread.
In Thái Bình Province where some 10,700 pigs were killed, people were still transporting live pigs on motorbikes, Đông said.
On Thursday afternoon, Đồng Nai Province People's Committee called an emergency meeting on African swine fever.
Deputy chairman of the provincial People's Committee Võ Văn Chánh worried that the biggest herd of 2.5 million pigs would be affected by the disease.
"It would cause problems for farmers if an outbreak occurs in Đồng Nai Province," he said.
Although emergency measures have been taken, the province is still at risk of the disease as up to 2,000 pigs are transported via Đồng Nai each day.
Bạch Đức Lữu, deputy head of the Sixth Region Veterinary Department, warned smallholders who feed their herds leftover kitchen waste was one of the main causes of the disease.
However, as African swine fever does not spread to humans and poultry, people are urged to not exclude pork from their diets. — VNS