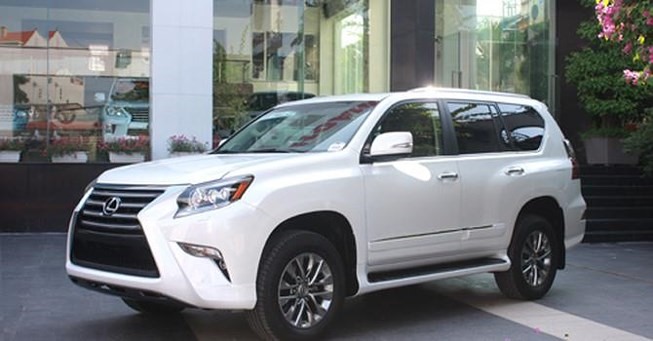 Nearly 300 Lexus GX460 cars will have their airbag inflators checked and replaced. — Photo plo.vn
Viet Nam News
HÀ NỘI — Lexus Việt Nam is recalling nearly 300 Lexus GX460 units due to airbag faults, according a report from the importer.
The vehicles, which were manufactured from May 15, 2014 to February 10, 2017, will be checked and airbag inflators for the front passenger seat will be replaced.
The airbag inflators, supplied by Takata Company, may be at risk of moisture as a possible cause for inflator malfunctions of vehicles on the road. In case the inflator is broken, metal pieces can enter the inflated airbag, posing serious risks of injury to the passenger in the event of an accident.
According to Lexus Việt Nam, it will check and replace the inflators for free if needed. The recall campaign started on March 15 and the test and replacement will take from one to five hours.
In Việt Nam, Lexus has not yet recorded any accidents related to this error.
As for Lexus GX460 imported from unofficial suppliers, Lexus Việt Nam will contact Toyota Japan Group to confirm the information and will conduct free tests and replacements for affected vehicles. — VNS