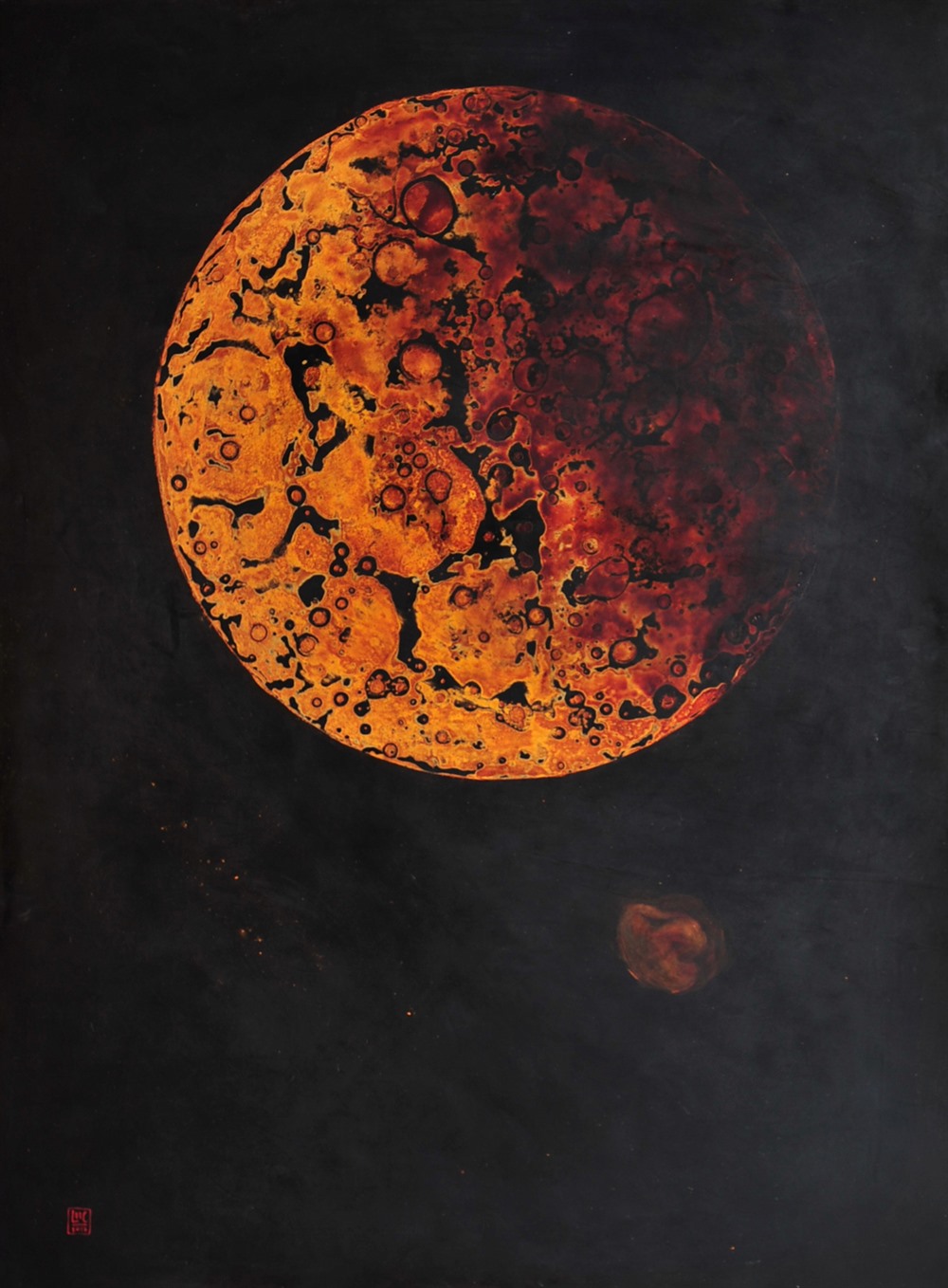 HÀ NỘI — Painter Nguyễn Xuân Lục has realised something: human beings are not much different from the particles of dust floating through space.
This deep thought was the inspiration behind his series of lacquer paintings now on display in an exhibition in Hà Nội.
"Particles" is Lục's first solo exhibition. It includes 34 square and rectangular works and 16 round paintings.
"In the universe, man and all things are extraordinarily similar," Lục said. "Everything is constantly changing. Everything is impermanent."
Lục's work reflects the fragility of human life and the feelings of curiosity, wonder and fear evoked by the universe.
"We always feel insignificant and isolated when looking into the infinite space of the universe. It is the origin of our most essential question: the meaning of human existence."
"If we could understand our own existence, it would enable us to live with more meaning and more compassion," he said.
Art critic Lương Xuân Đoàn was struck by the young artist's work.
"Lục creates a fantasy world with lacquer," said Đoàn. "With traditional paint and style, he makes contemporary artworks that are very impressive to me."
Lục was born in 1983 in Phú Xuyên District in the outskirts of Hà Nội. His hometown is a region celebrated for its traditional crafts in mosaic, lacquer and wine making.
Like other children in the village, Lục grew up practising traditional crafts passed down through generations. While many of them turn into skilled artisans and uphold traditional practices, Lục pursued a university education in fine arts.
Lục graduated from the lacquer faculty of Hà Nội Industrial Fine Art University in 2007 and has dedicated his career to the lacquer work since then. Before this show, he took part in many group exhibitions at home and abroad.
In 2017, his lacquer painting Particles in Space (four panels, 120cm by 240cm) received a prize at the Young Fine Art Festival, organised by the Ministry of Culture, Sport and Tourism.
The prize and his subsequent solo exhibition are milestones in his creative journey as he continues to explore our place in the universe.
The exhibition will run until March 18 at the Việt Nam Fine Arts Museum, 66 Nguyễn Thái Học Street, Hà Nội. — VNS