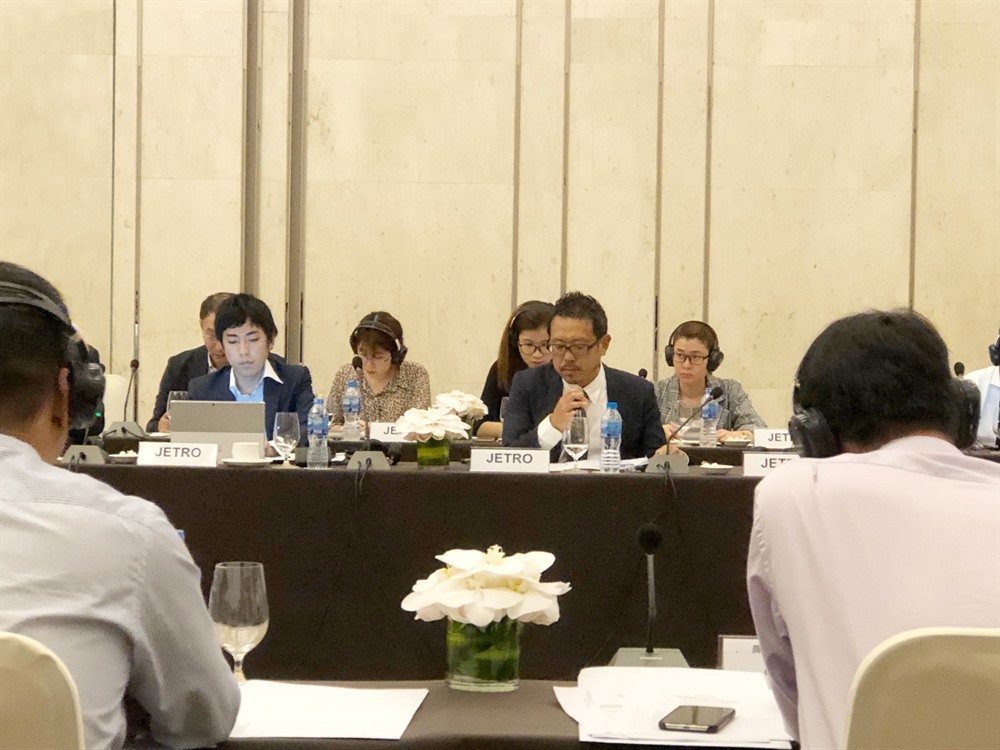 HCM CITY — Japanese companies want Việt Nam to further streamline inspection procedures for imports, especially of foods.
Mikihisa Nakagawa of the Japan External Trade Organisation (JETRO) said while they appreciated the Vietnamese Government's reform of import formalities, JETRO and Japanese businesses want a further reduction in the frequency of sample testing during customs clearance and greater transparency in the testing process.
He told a meeting held in HCM City on Wednesday to discuss solutions for Japanese companies' difficulties in Việt Nam that while testing is extremely important to prevent the entry of pests and diseases, taking samples for it sometimes does not follow regulations.
Besides, there are cases of taking large volumes of samples than necessary, burdening importers, he said.
Lý Hoài Vũ, deputy general director of the Veterinary Department Region VI, said the regulations on frequency and duration of plant and animal testing samples have been amended based on risk management principles.
For instance, high-risk products such as frozen seafood previously required testing of every consignment, but now, if three consecutive consignments are found to be above board, tests are only done on one out of every five consignments.
This means a reduction of 80 per cent in the frequency of testing, he said.
Japanese enterprises also called on Việt Nam to reconsider the ban on import of wheat contaminated by seeds from the weed creeping thistle.
The species is not toxic or harmful to the environment, and Japan has not banned the import of wheat containing the weed, JETRO said.
Đặng Văn Hoàng of the Plant Protection Department said: "[Creeping thistle] can affect the eco-system of Việt Nam if it enters the country, it could … affect agricultural production."
The department had recently discussed measures to prevent contamination at the export source with its counterparts in exporting countries like the US, Russia and Canada to ensure compliance with Vietnamese regulations, he said.
Since then wheat imported from them are clean, he said.
Koji Takimoto, JETRO's chief representative in HCM City, hailed the support provided by ministries and other agencies to resolve the difficulties faced by Japanese companies.
Exchange of information with Vietnamese regulators would help Japanese firms better understand preferential mechanisms and policies for foreign businesses, he added. — VNS