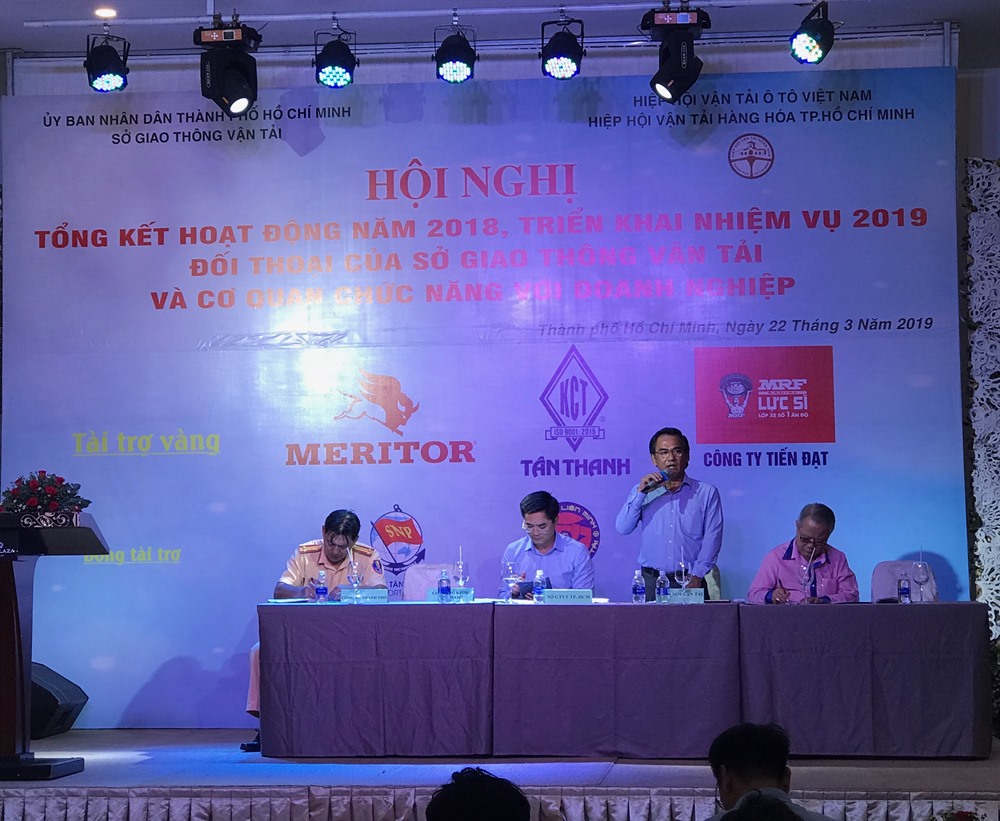 Viet Nam News
HCM CITY – HCM City need to keep overloaded trucks and drivers high on drugs off roads and reduce road maintenance and toll fees, transport companies told city authorities at a dialogue on Saturday.
Bùi Văn Quản, chairman of the HCM City Goods Transportation Association, said authorities should help businesses with driver recruitment, identifying people using fake driving licences or guilty of violations in the past.
There was a lack of parking space in Districts 2, 9 and Thủ Đức, and the Department of Transport and other authorities should relieve the congestion at ports, he said.
More weighbridges should be set up to tackle the issue of overloading of trucks.
Dương Hữu Thắng, director of the Long Phú Transportation Company, said drivers using narcotics and other stimulants while driving trucks caused serious accidents.
"Authorities need to frequently test drivers for such abuse," he added.
Đinh Nam Dinh, deputy chairman of the Việt Nam Automobile Vehicle Association, said: "Drivers using narcotics and stimulants and causing accidents is something that society has to tackle together and not leave to transportation businesses to deal with."
Lâm Đại Vinh, director of the Lâm Vinh Transportation Company, said the identities of guilty drivers should be publicised so that recruiters could make more informed decisions.
Vinh added that driving training, especially for large vehicles, and licence issuing need to be more tightly managed, while awareness on traffic rules and responsibilities need to be raised.
Several businesses complained about the road maintenance fee, saying it should be reduced commensurate with vehicles' down time to ensure fairness.
Besides, the association said to tackle a shortage of people capable of driving large trucks, the training time should be reduced and the curriculum needs to be more practical and the requirement of three years' experience should be lowered to one.
Trần Quang Lâm, deputy standing director of the department, said the department would join the association in petitioning the Ministry of Transport to tackle the problems.
Its inspectors detected 2,028 cases of overloaded vehicles last year and slapped over VNĐ32 billion (US$1.4 million) worth of fines, he added. – VNS