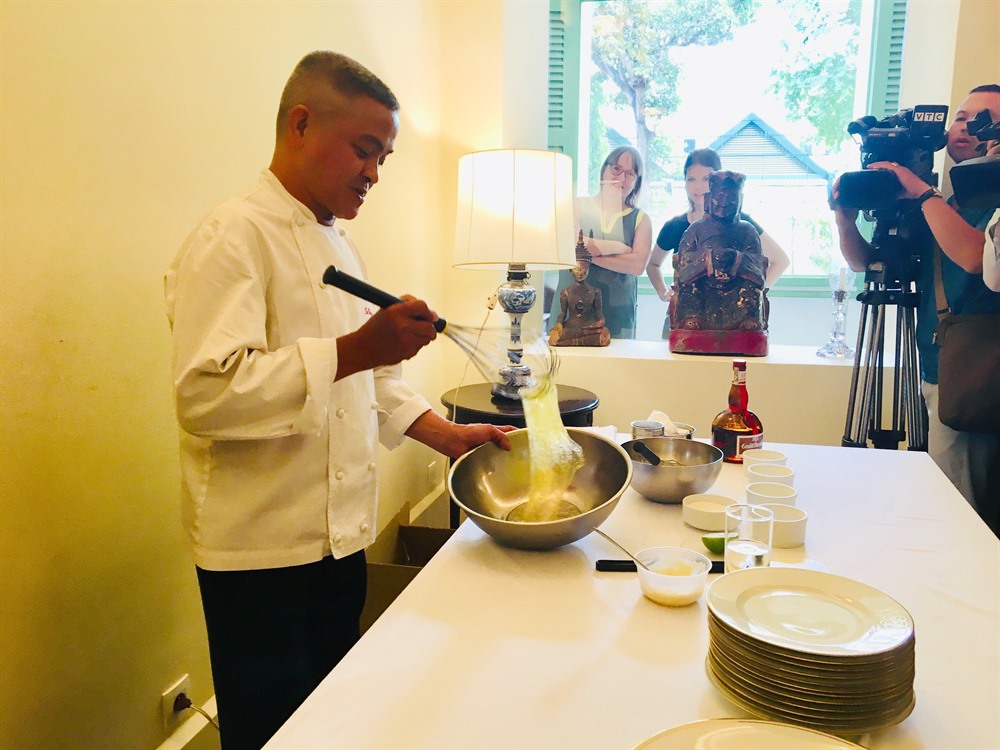 HCM CITY — The fifth annual French culinary festival Goût de France on March 21 will feature 51 restaurants from Việt Nam.
HCM City-based French restaurants like Annamite, Cocotte Ben Thanh and La Bordeaux will join the event and serve healthy, authentic French dishes.
Speaking at a press conference on Friday, Vincent Floreani, Consul General of France in HCM City, said the annual Goût de France festival honours and shares French culinary culture with the world.
The event in Việt Nam is especially appealing to people who have a passion for food.
The festival will open with a French breakfast for chefs and food experts.
Bilingual students from high schools Lê Hồng Phong, Nguyễn Thị Minh Khai and Marie Curie will be invited to the event to learn about training courses offered by schools in HCM City and France.
They will have an opportunity to meet alumni of the schools who studied cooking and hospitality management in France.
A photo exhibition of meat products and cheese from France will be open from March 21 to June 15.
All three activities will take place at the Consulate General of France in HCM City at 6 Lê Duẩn Street in District 1.
A workshop on a sustainable and healthy diet will be organised at the General Sciences Library on Lý Tự Trọng Street in District 1.
Social anthropologist Eric Olmedo of the National University of Malaysia, and Giang Thúy Minh, who has a PhD in food science and nutrition from Hoa Sen University, will give speeches at the workshop.
Alexandre Bouchot, a French agricultural counselor in Việt Nam, will be the host for the event. The workshop will be presented in both Vietnamese and French. A screening programme of six films and documentaries on French gastronomy will be featured as well.
The films will be screened on Tuesday and Saturday from now to March 30 at the Institute of Cultural Exchange with France (IDECAF) at 31 Thái Văn Lung Street in District 1.
The annual Goût de France festival is organised by the French Ministry of Foreign Affairs and International Development.
This year, restaurants and French embassies and consulates in 150 countries and territories will serve a total of 2,500 authentic French dinners with canapés, entreés, main courses, cheese, desserts and wine. — VNS