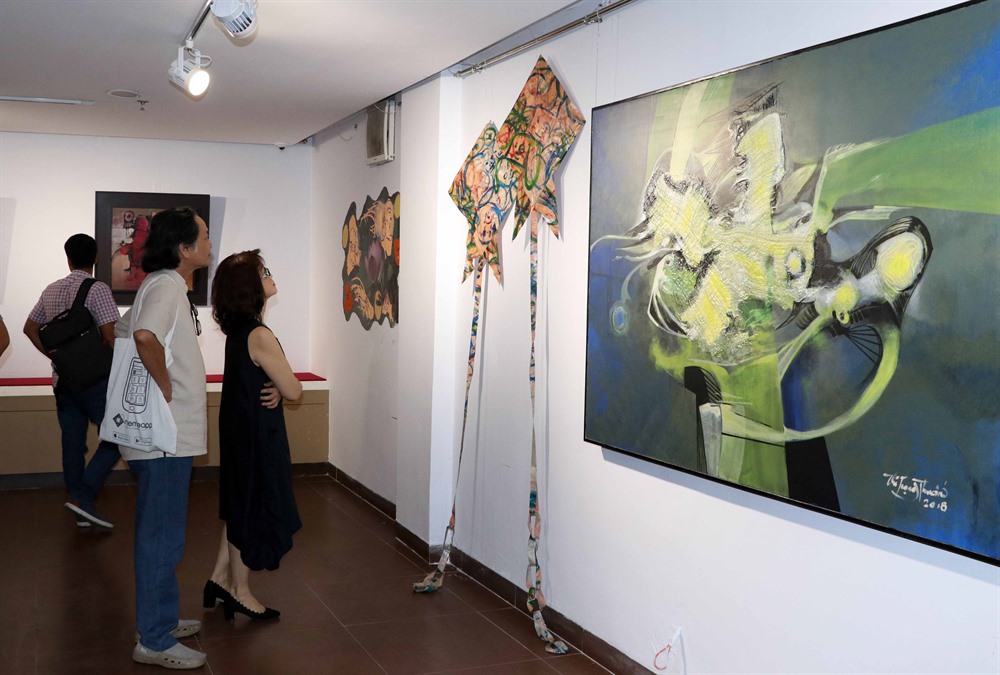 Viewers at the Đà Nẵng Fine Arts Museum during the contemporary Bridge exhibition. — VNS Photo Lê Lâm
Viet Nam News
Bridge paintings exhibition opens in Đà Nẵng
ĐÀ NẴNG — An exhibition titled Chiếc Cầu (Bridge) is open to the public with 35 paintings and multimedia installation works by American artist Mark Cooper and French-Vietnamese artist Vũ Trọng Thuấn at the Đà Nẵng Fine Arts Museum.
The exhibition, which opened on March 20 and will run until April 20 at 78 Lê Duẩn Street, marks the 44th Anniversary of the city's Liberation Day (March 29).
Mark Cooper is an international recognised artist known for large-scale and site-specific installations. He had major exhibitions at the Vietnam Fine Arts Museum, Yuan Art Museum (Beijing, China), Lesley University (Cambridge, England), Street Museum (South Korea), Whitney Museum of American Art, Boston Museum of Fine Arts, Boston Institute of Contemporary Art, the Corcoran Museum, Butler Institute of American Art (US), the City Museum of Paris (France), the Westlicht Museum (Austria) and in over one hundred individual and group international exhibitions.
French-Vietnamese Thuấn, who lived in France for 32 years, has settled in Đà Nẵng since 2012 to create large-scale abstract paintings with lacquer and mixed acrylics. Thuấn has also opened a gallery, La Tour Eiffel Studio, on the banks of the Hàn River, as a rendezvous for Vietnamese artists. — VNS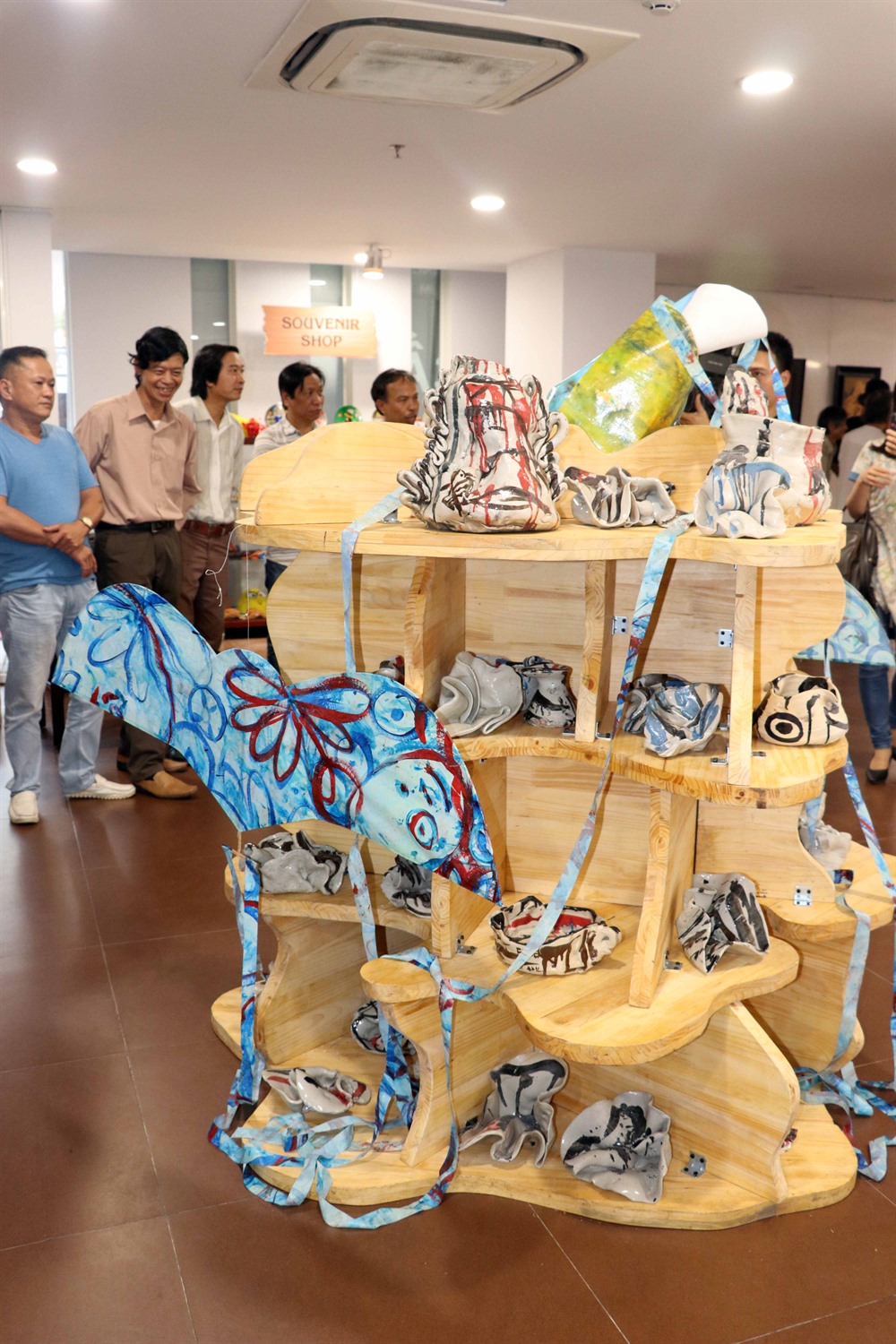 Art works displayed at the Bridge exhibition in Đà Nẵng. — VNS Photo Lê Lâm