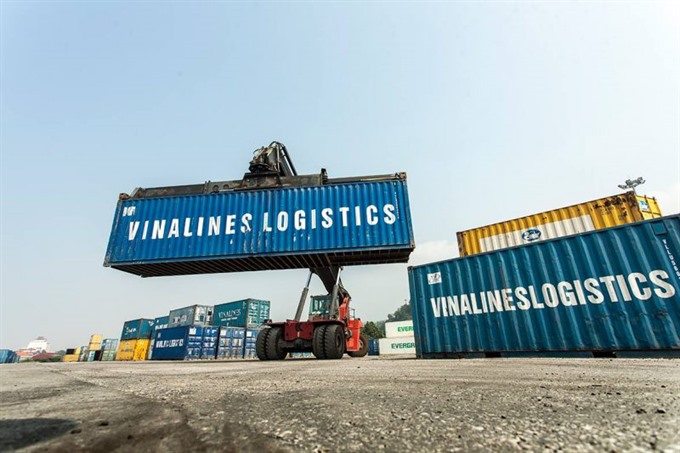 Vinalines Logistics has set a goal of 10 per cent profit rise in 2019. – Photo vinalines.com.vn
Viet Nam News
HÀ NỘI — Vinalines Logistics Vietnam Joint Stock Company (Vinalines Logistics) has set a goal of at least 10 per cent profit growth in 2019.
To reach the target, the company would improve logistics services and expand its operational network, the company's general director Mai Lê Lợi said.
The firm would open more warehouses in two northern provinces of Hà Nam and Vĩnh Phúc to serve Honda Vietnam Company, he said.
Lợi added that his enterprise would also expand its logistics centre at the Hà Nội-based Hòa Lạc Hi-Tech Park to better meet the needs of other Japanese investors.
Increasing the number of refrigerated containers on North-South transport route and improving door-to-door delivery services would be a focus, he said.
Last year, the company posted VNĐ3.5 trillion (US$150.2 million) in total revenue and over VNĐ20 billion in after-tax profit. — VNS