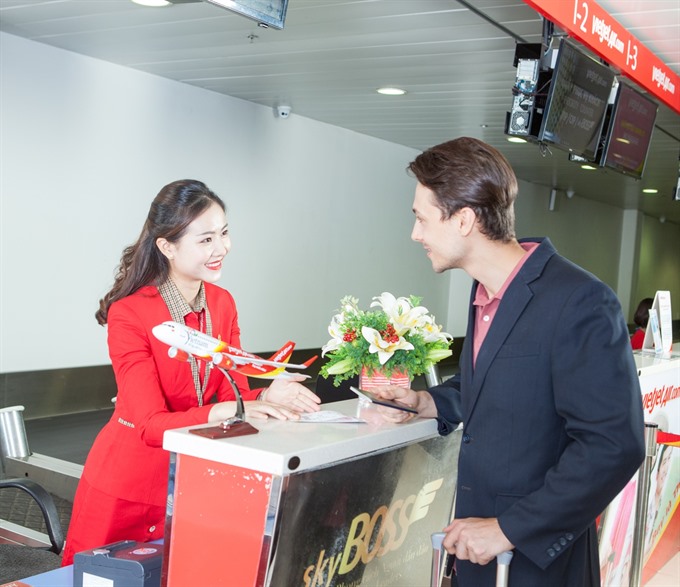 A SkyBoss passenger checks in at a Vietjet counter in HCM City. — VNS Photo
Viet Nam News
HCM CITY — Vietjet has started selling tickets on its newest international route connecting Phú Quốc Island in the southern province of Kiên Giang with Hong Kong.
This new direct service will connect the famous tourism island to one of the most significant destinations for finance, commerce and tourism in the Asia Pacific region. The flights are expected to offer more choices for travellers and help boost exchanges as well as accelerate investment, Vietjet has said.
The new route will operate four flights per week, starting from April 19. With a flight time of 2 hours and 45 minutes, flights will depart from Phú Quốc at 10.50am and land in Hong Kong at 2.35pm, while the return flight will depart from Hong Kong at 3.40pm and arrive in Phú Quốc at 5.25pm (all local times).
Customers can book their tickets online.
Vietjet currently operates 40 domestic and 66 international routes.
Last year, the airline's total revenue reached VNĐ52.4 trillion (US$2.25 billion), up 24 per cent year-on-year and surpassing the annual target, according to the airline's pre-audited business results. Pre-tax profit topped VNĐ5.83 trillion ($250.2 million) in 2018. — VNS