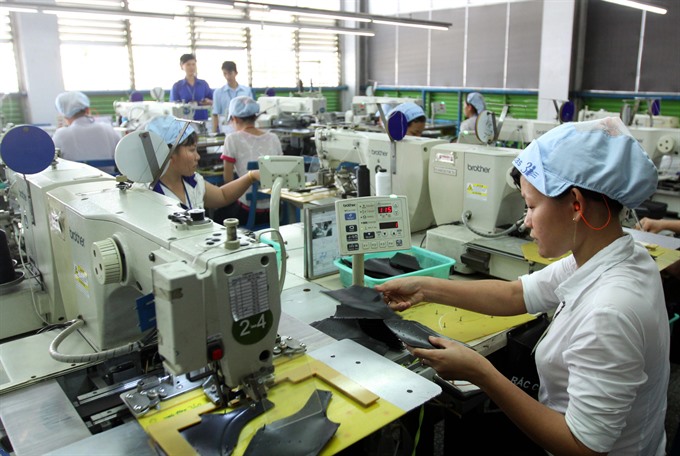 Viet Nam News
HCM CITY — Foreign direct investment (FDI) in manufacturing in the Southern Key Economic Zone last year exceeded the target, and authorities in the provinces and cities comprising the zone are hoping the trend will continue.
"In 2018 Bình Dương Province focused on attracting FDI in processing and manufacturing, trade, services and technology," Nguyễn Thanh Trúc, director of the provincial Department of Planning and Investment, told Đầu Tư (Việt Nam Investment Review) newspaper.
Bình Dương was the fourth biggest recipient of FDI in the country with US$2.2 billion.
"There were a number of large projects getting licences," Trúc said.
They included two logistics and industrial real estate projects by the US-based Warburg Pincus in joint venture with Becamex IDC Corporation at Bàu Bàng and Mỹ Phước 3 Industrial Parks with total capital of $135 million.
Japan's Gunze Plastics & Engineering set up a plastics project worth $40 million.
"This year, Bình Dương will promote FDI in high-quality services, industrial development support services, environment-friendly industries, and industries that are not labour-intensive," Trúc said.
"We will co-operate with industrial parks to promote infrastructure and trade promotion and review and support those seeking to expand production."
According to a master plan for industrial parks for the period up to 2020, the 600-hectare Lai Hưng Industrial Park in Bàu Bàng District will be used for science and technology enterprises.
The province has worked with a Dutch partner since early last year to promote the park.
At the end of last year the $1 billion packaging project of Taiwan's Cheng Loong Bình Dương Paper company completed the first stage of construction and began operations.
It received a licence in 2015 and is expected to invest a further $700 million.
The planning and investment department of neighbouring Đồng Nai revealed that the province attracted nearly $1.9 billion worth of FDI, 91 per cent higher than targeted.
They included 33 projects with investment capital of over $10 million each.
Lê Hoài Quốc, head of the Sài Gòn High-Tech Park management, reported late last year that US electric car manufacturer is considering putting up a $500 million plant to produce batteries.
Việt Nam has signed off on many new-version free trade agreements, which is thought to be the most important factor in attracting FDI in manufacturing, especially in industries like textile and garment, furniture, food processing, and electronics accessories.
"It is hoped that more large FDI projects will arrive in the Southern Key Economic Zone this year," Trúc added. – VNS