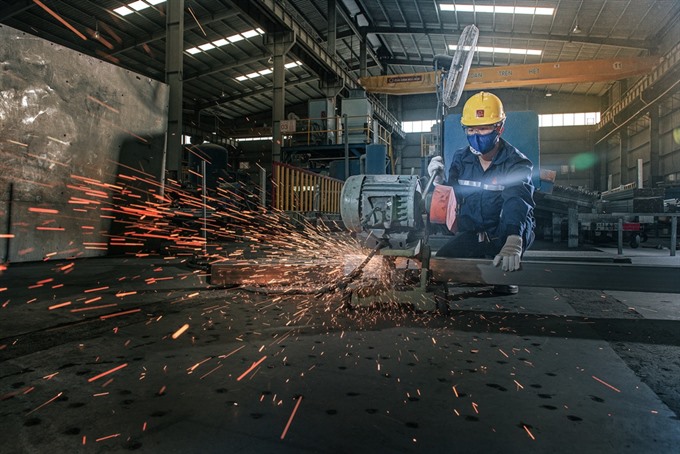 A Hoa Sen Group steel plant. The company works through the Lunar New Year every year to execute export contracts. – VNS Photo
Viet Nam News
HCM CITY – Hoa Sen Group said it exported 4,300 tonnes of steel sheets worth US$3.7 million to the US last Tuesday, the first day of the Lunar New Year.
Some production lines remained operational during the holidays, it said.
Trần Ngọc Chu, the company's vice chairman, said: "Lunar New Year is holiday time. But at Hoa Sen, production continues. This has been so for many years."
Exports contribute 40 per cent of the company's revenues.
In fiscal 2017-18, the company earned $538 million from exports, a 27 per cent jump from the previous year.
It produced 1.8 million tonnes of steel and earned total revenues of VNĐ34 trillion ($1.5 billion), up 13 per cent and 32 per cent.
Sales were up both in the domestic and foreign markets, the company said.
Profit after tax was VNĐ410 billion ($18 million).
The company has a 35 per cent share of the domestic steel sheet market and 18 per cent of the steel pipe market, respectively the largest and second largest shares.
It has 11 plants around the country.
HSG also manufactures plastic products and aims to become one of the top three players in the country. It produces 5,000 tonnes of three different kinds of plastic pipes per month. — VNS