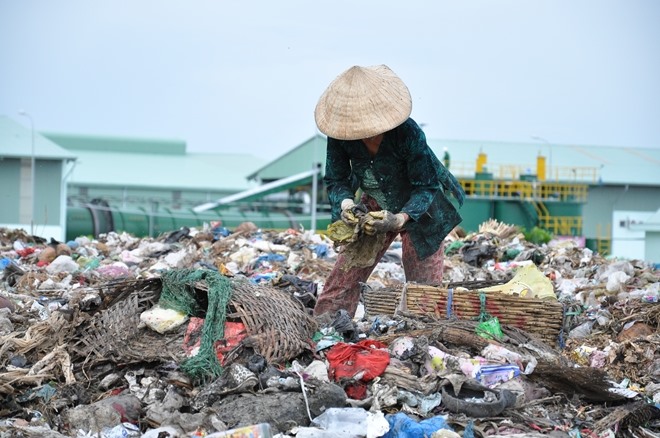 Hundreds of tonnes of rubbish were kept at temporary dumps while the Cà Mau City Waste Treatment Plant underwent maintenance. — Photo cand.com.vn
Viet Nam News
CÀ MAU — The Cà Mau City Waste Treatment Plant reopened after six months of maintenance, said Nguyễn Đức Thánh, chief of the Cà Mau Province People's Committee secretariat on Sunday.
The plant, the only one in the province, officially began receiving rubbish from 6pm last Thursday, and started operating at 8am the next day.
On the first working day, the plant treated more than 80 tonnes of rubbish. It treated more than 100 tonnes of rubbish on the second working day.
Earlier, the provincial People's Committee allowed the plant to temporarily stop operations for three months from July 27 last year. Various districts set up temporary dumps to receive rubbish.
Then the plant asked to extend the deadline for three more months. At the beginning of November last year, the Cà Mau Province People's Committee sent a letter rejecting the proposal, and asked the plant's investor to speed up the work. The committee asked that the maintenance must be completed before December 20 last year.
On average, the plant receives about 180 tonnes of rubbish from around the province per day. — VNS