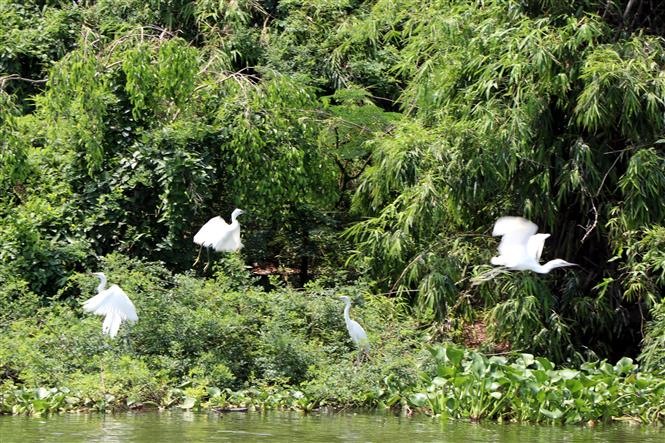 Viet Nam News
HÀ NỘI — Ecological tours which offer tourists interesting experiences and raise awareness of environmental protection will be the highlight of the Việt Nam International Travel Mart (VITM) 2019.
The event will take place on March 27-30 in Hà Nội, according to Vũ Thế Bình, vice chairman of the Việt Nam Tourism Association (VITA), organiser of the event.
The mart will include more than 500 booths showcasing tourism products, packages and destinations. It will bring together travel companies from 25 countries and territories, Bình announced during a press conference yesterday.
Notably, several units have registered for large pavilions, including South Korea (180sq.m), Vietravel (180sq.m) and Hanoi Redtours (126sq.m).
"In the last three years, Việt Nam has shown significant growth in its tourism industry. The country has been named among the fastest growing travel destinations by the World Tourism Organisation (UNWTO)."
"However, sustainability has not been guaranteed because tourism development has not been combined with the effective exploitation of tourism resources. Environmental protection and responding to climate change have not received much attention in tourism activities."
"In order to achieve the global sustainable development goal 2030, Green Tourism has been chosen as the main topic at VITM 2019," Bình said.
"VITM 2019 will set up an exclusive exhibition area in parallel with a number of workshops and events relating to green development to promote the sustainable development of the Vietnamese tourism industry."
Experts will discuss their experiences in developing ecological tourism and protecting the environment.
"For sustainable growth, Việt Nam's tourism sector needs to develop green options, including preserving natural and human tourism resources, focusing on environmental protection, and cutting pollution at tourist sites," he said.
Apart from activities relating to Green Tourism, VITM 2019 will include road shows and programmes introducing destinations at home and abroad, an international street food festival, signing ceremonies for several cooperation deals, and art performances.
It's expected that more than 32,000 tour packages and 20,000 air tickets will be sold at the event. Bình estimated that VITM will attract 85,000 visitors this year. Last year, it received 80,000.
The mart will take place at the International Exhibition Centre, 91 Trần Hưng Đạo Street, Hà Nội. — VNS