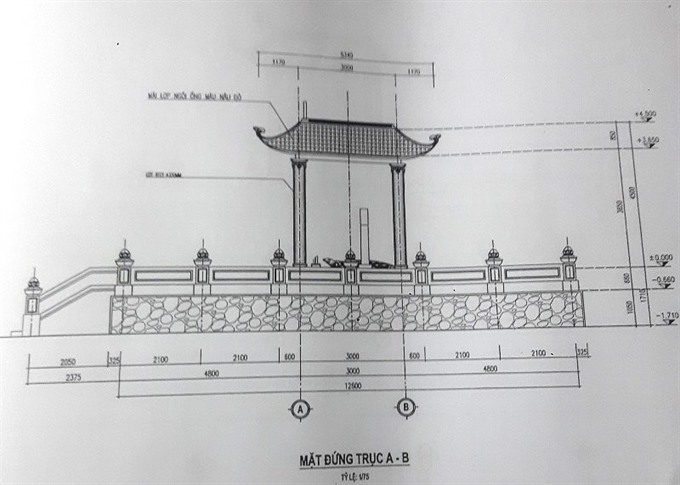 The tomb renovation plan.
Viet Nam News
THANH HÓA — Local authorities in the central province of Thanh Hóa began renovation work on Wednesday at a downgraded ancient tomb of a princess, the 11th daughter of King Lê Thánh Tông (1442-1497).
The tomb of princess Cẩm Vinh Trưởng (born in 1474), is located in Cao Hay Field, Lữ Đại Village, Xuân Phong Commune, Thọ Xuân District of Thanh Hóa Province.
Using markings on the tomb, scientists from Sino-Nôm Research Institute have confirmed that the tomb was built in 1498 though they haven't shed any light on when the princess died.
The tomb was made entirely by stone with a big stele bearing Chinese characters and decorated with phoenix and dragon images. The stele was placed on the back of a stone tortoise. The stele stands 2.6m tall and 1.27m wide, while the tortoise measures 2.1m long and is 1.34m wide.
Local authorities plan to upgrade the foundation of the tomb, build a roof and a surrounding fence for locals and tourists to visit the site. The task is set to be completed in two months.
According to Lê Viết Thể, chairman of Xuân Phong Commune's People's Committee, the commune submitted the plan a long time before receiving approval to upgrade the site due to limited funds.
"In the next few months, the district's leaders will work with the commune to better preserve and develop historical values of the heritage," said Đỗ Đình Tám, head of Culture & Information Department of Thọ Xuân District. — VNS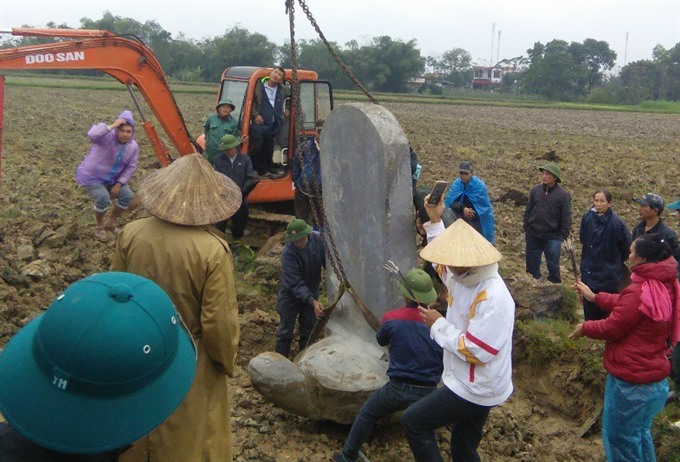 Locals have started to upgrade the site. — Photo dantri.vn