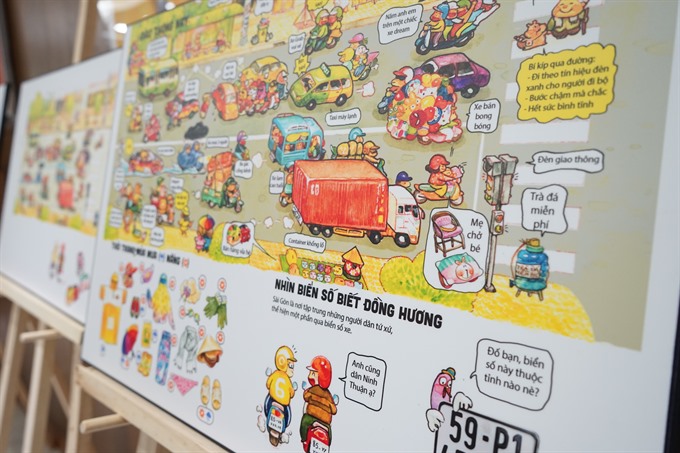 The new picture book for children "Sài Gòn Của Em" (My Sài Gòn) features a sly squirrel and intelligent pigeon. — VNS Photo
Viet Nam News
HCM CITY — The Youth Publishing House and Green Horizon Joint-Stock Company have released the Sài Gòn Của Em (My Sài Gòn) picture book written and designed to inspire children's love of learning and discovery of their ancestors' virtues.
The book has two versions, with one 68 page version about Sài Gòn written by author Hoàng Nguyên and illustrated by painter Lê Thư. The two authors spent eight months discussing ideas and working on the book's two main figures: a sly squirrel and an intelligent pigeon.
The second version of the book is an interactive Sài Gòn Của Em picture book, where the sly squirrel and intelligent pigeon will take readers to many interesting places around HCM City with different interactive games and 170 images.
The publisher is seeking contributions from readers for following books, which will be about specific places like lanes and markets around the city.
The two versions of the newly released book were printed with environmental-friendly material.
The new book will be enjoyable not only for children but also adults since it reflects the culture, history and life of citizens in HCM City and the southern region in general. — VNS