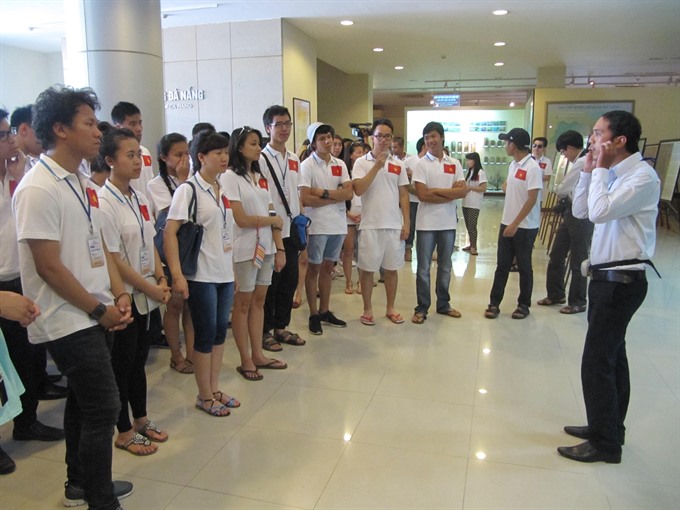 A guide introduces Đà Nẵng Museum. The museum has put into operation of the audio guide for tourists in Vietnamese, English and French. — VNS Photo Công Thành
Viet Nam News
ĐÀ NẴNG — Đà Nẵng Museum launched an audio guide on Wednesday for tourists visiting the museum in Vietnamese, English and French, and a database of tangible and intangible cultural heritage.
Museum director Huỳnh Đình Quốc Thiện told Việt Nam News that the database will help preserve more than 3,300 documents, films, sound recording and photos of heritage in Đà Nẵng.
The heritages include three with National Cultural Intangible Heritage designation, namely the Stone Arts Sculpture of Non Nước craft village, Tuồng Xứ Quảng (Quảng Nam's classic drama) and Whale Worshipping (Lễ Hội Cầu Ngư), and the UNESCO-recognised Bài Chòi (folk singing).
Thiện said the audio guide can be accessed by smartphone using a QR code.
He said the audio guide will feature Korean and Chinese language options later this year.
The museum, which hosted 275,000 tourists in 2018, also launched its new logo for 2019 in a ceremony on Wednesday.
The two-storey Đà Nẵng Museum, which was built on the main foundation of the Điện Hải Citadel, at 24 Trần Phú street, is one of the most visited sites in Đà Nẵng with an average 600 visitors each day. — VNS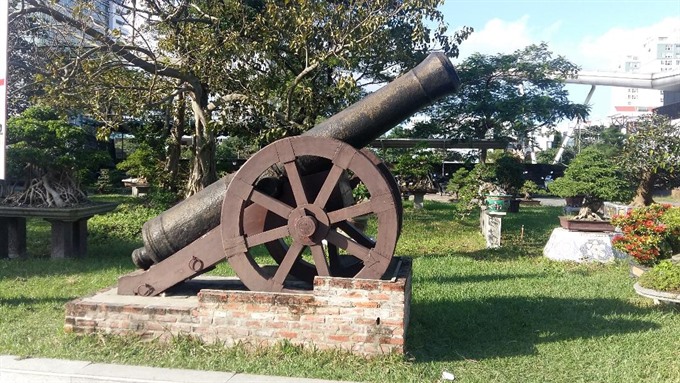 A iron-cast cannon displays at Đà Nẵng Museum at 24 Trần Phú Street. — VNS Photo Công Thành