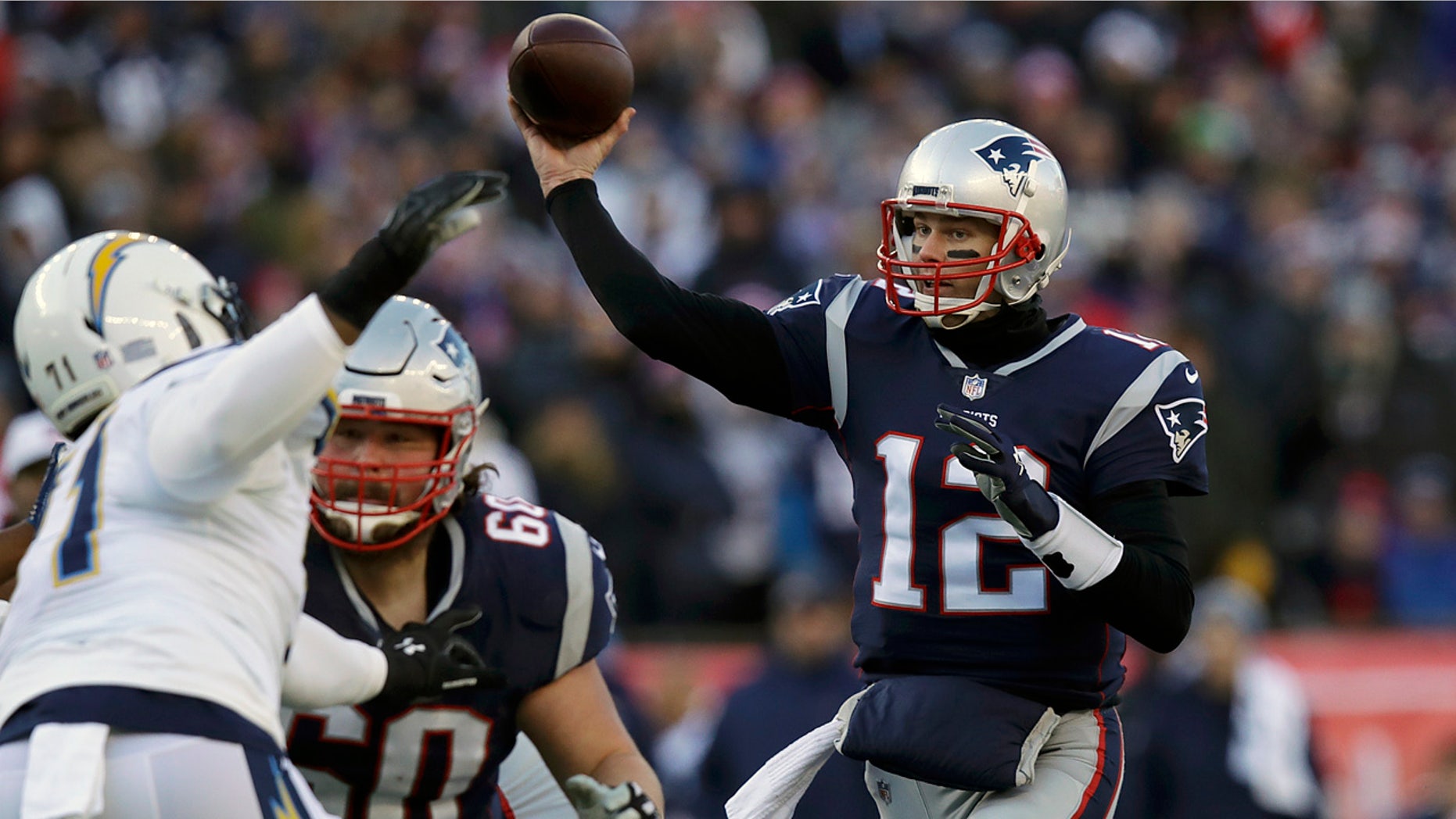 Death. Taxes. The New England Patriots in the AFC Championship game.
Tom Brady dissected the Los Angeles Chargers for 343 yards and a touchdown while rookie Sony Michel rushed for 129 yards and three touchdowns in his first playoff game as New England cruised to a 41-28 victory at Gilette Stadium Sunday to set up a showdown with the Kansas City Chiefs next weekend.
With the win, the Patriots extended their own NFL record by reaching their eighth consecutive conference championship game. They're 4-3 in the previous seven matchups over that remarkable run but lost both games that were played on the road — to Peyton Manning's Denver Broncos at Mile High Stadium.
The title game will be a rematch of one of the best games of the regular season, a 43-40 New England victory over the Chiefs in Foxboro. But next week's game will be in Kansas City and the Chiefs will have star linebacker Justin Houston, who missed the regular season matchup with an injury.
In closing out a perfect 9-0 season at home, the Patriots offense was at its high-powered best in the first half. New England scored on its first four possessions en route to a 35-7 halftime lead, rendering the second 30 minutes extended garbage time. James White caught 15 passes from Brady for 97 receiving yards, tying Darren Sproles' record for most receptions in a playoff game.
By contrast, the Chargers offense went as cold as the kickoff temperature after Philip Rivers found Keenan Allen for a 43-yard touchdown on the visitors' opening possession. Los Angeles did not cross midfield until late in the third quarter, when Rivers engineered the first of three second-half touchdown drives that helped to make the score more respectable.
Rivers finished his day 25 of 51 for 331 yards, three touchdowns and an interception. He is 0-5 in games played at Gillette Stadium, including 0-3 in the postseason. He is 1-8 against New England all-time.
By contrast, Brady improved to 8-0 as a starter against Rivers.
This is a developing story; check back for more updates.