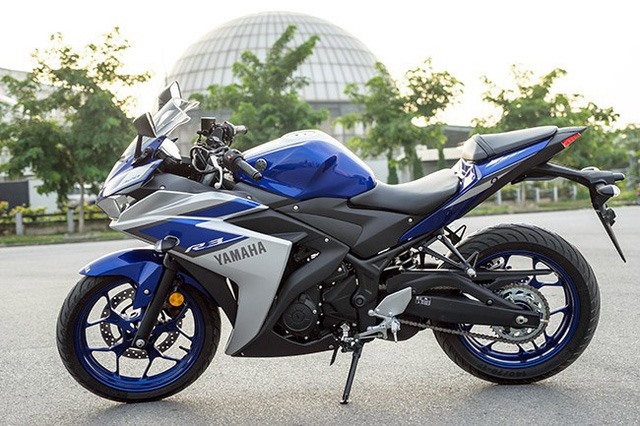 The recall campaign will take place from now until December 6, 2019 at all Yamaha agents nationwide. — tbdn.com.vn
Viet Nam News
HÀ NỘI — Japanese motorbike maker Yamaha is recalling 1,361 motorbikes with high engine displacement in Việt Nam to fix faults related to the engine cooling system and gear box.
The recall campaign is for Yamaha models R3, R25 and MT-03, which were manufactured between July, 2014 and November, 2017.
According to the explanation from Yamaha Motor Vietnam, the models with engine cooling systems faults have seen cooling liquid leak out through cracks in the rubber tubing because the pipes are not up to standard. In the models with shifting issues, it is difficult to shift up due to cracks in the gear shifter's spring.
The campaign will take place until December 6, 2019 at all Yamaha agents nationwide. It is expected to take three hours and 40 minutes to fix each unit. All costs will be paid by Yamaha Vietnam.
As for the vehicles distributed by other companies, imported to Việt Nam as belongings or diplomatic assets of people working in Việt Nam, the firm will fix the faults for free if its parents organisation recommends doing so. — VNS