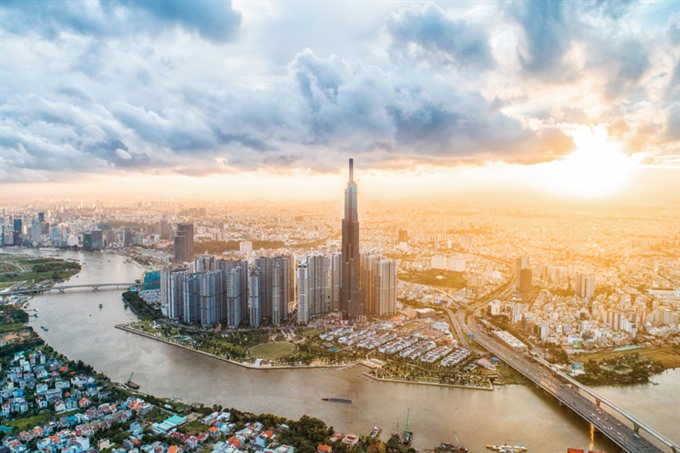 Viet Nam News
HÀ NỘI — Vingroup had become the first and only private firm listed among Việt Nam's top 10 largest businesses (VNR500), according to the Vietnam Report JSC on Wednesday.
This year, Vingroup has made a spectacular breakthrough by reaching 6th on the VNR500, which includes State-owned, FDI and private sectors.
This is the first time a private enterprise has risen to a scale of comparable with major State-owned corporations such as Việt Nam Electricity, PetroVietnam and Viettel, along with leading FDI firms such as Samsung and Honda.
In the top 500 largest private enterprises in Việt Nam, Vingroup continues to maintain its leading position.
Vingroup's breakthrough this year is thanks to its aggressive investment and strategic expansion. As of September 30, its total assets stood at VNĐ268.23 trillion, up VNĐ54.44 trillion compared with the end of 2017. The firm's ownership equity was VNĐ98.11 trillion.
In the first nine months of this year, Vingroup achieved VNĐ84.15 trillion in net revenue, up 47.2 per cent year on year thanks to growth in real estate, rental investments, hotel services, entertainment, retail and education.
This year also marked the turning point of Vingroup in new business segments including VinFast cars and electric scooters, and smartphones badged Vsmart, in addition to the establishment of a series of companies researching software, artificial intelligence and new generation materials. The new projects will not only help increase the volume of products but also confirm the move towards quality.
The private business block has been developing strongly with compound annual growth rate from 2014-17 of 21.8 per cent – reflecting the positive results of a constructive Government as well as the acceleration of the economy's strengths.
The VNR500 report is conducted independently and annually. It covers the economic sector and private business blocks. The report also publishes other lists of the Top 500 Fastest Growing Companies (Fast500), Top 500 Most Profitable Companies (Profit500), and Top 500 Best Prosperity (BP500). — VNS