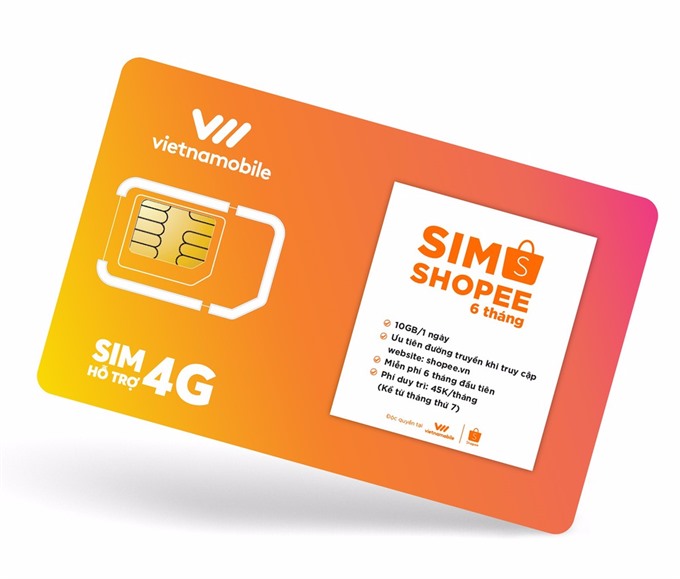 Vietnamobile, Shopee launch shopping-friendly SIM card for the 12.12 shopping season
Viet Nam News
HCM CITY — Mobile operator Vietnamobile and e-commerce platform Shopee have introduced the Vietnamobile 4G Shopee simcard with up to 10GB of free data per day.
With an eye on the rapidly growing number of online shoppers in recent years and new youth lifestyles, Vietnamobile and Shopee came up with the simcard for the 12.12 shopping season.
Besides the 300GB data monthly and up to 12 months of benefits, the product also offers privileged connection to Shopee's website and mobile app.
Elizabete Fong, general director of Vietnamobile, said: "The introduction of Vietnamobile 4G Shopee simcards is part of our commitment to offer a better experience at work, entertainment and online shopping, with customers benefiting from both unlimited data and privilege bandwidth."
Pine Kyaw, general director of Shopee Vietnam, said: "Shopee's key value is bringing users a diverse selection with the best prices.
"Hence, we are delightful to form a partnership with Vietnamobile to deliver even greater value and benefits to our users." VNS