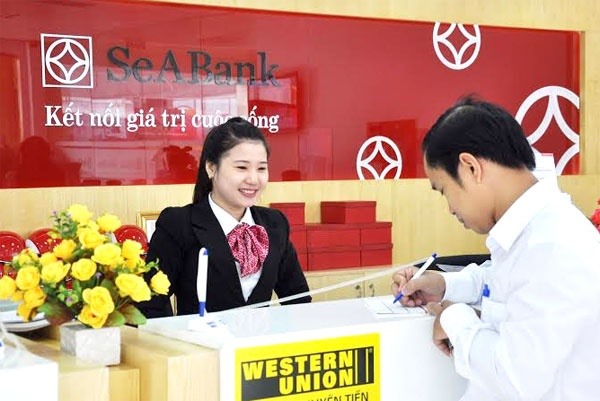 SeABank's total assets had reached VNĐ126.47 trillion as of September 30. – Photo SeABank
Viet Nam News
HÀ NỘI — The Southeast Asia Joint Stock Commercial Bank (SeABank) will issue more than 222 million shares over the course of this month and 2019 in a move to raise its charter capital by more than VNĐ2.22 trillion (US$94.87 million) to nearly VNĐ7.69 trillion.
SeABank will issue 199 million shares to existing shareholders at a price of VNĐ10,000 per share. Another 23 million shares will be issued to the bank's staff, but the price has not been revealed yet. The deadline for shareholders to decide to buy more shares is December 8.
SeABank said the proceeds will be used to finance the bank's business activities. VNĐ1 trillion will be used for lending, VNĐ850 billion will be invested in bonds from the Government and other credit institutions and VNĐ350 billion will be invested in fixed assets.
After issuing the new shares, the bank will list its shares on the stock markets within a year.
Governor of the State Bank of Việt Nam Lê Minh Hưng has approved SeABank's proposal to increase its charter capital from VNĐ5.46 trillion to VNĐ7.69 trillion.
SeABank's shares are traded on the over-the-counter (OTC) market at VNĐ12,000 apiece, some 20 per cent higher than the par value.
In the first three quarters of this year, SeABank's profit was more than VNĐ400 billion, up nearly 83 per cent against the same period last year and equivalent to 48 per cent of its VNĐ829 billion full-year target.
As of September 30, the bank's total assets reached VNĐ126.47 trillion, inching up 1 per cent from the end of last year. The bank's outstanding loans increased by 9.8 per cent to VNĐ77.46 trillion while its mobilised capital rose by 15 per cent to nearly VNĐ92.12 trillion. — VNS